This week I had an amazing lunch with the amazing David Sandberg of Kung Fury.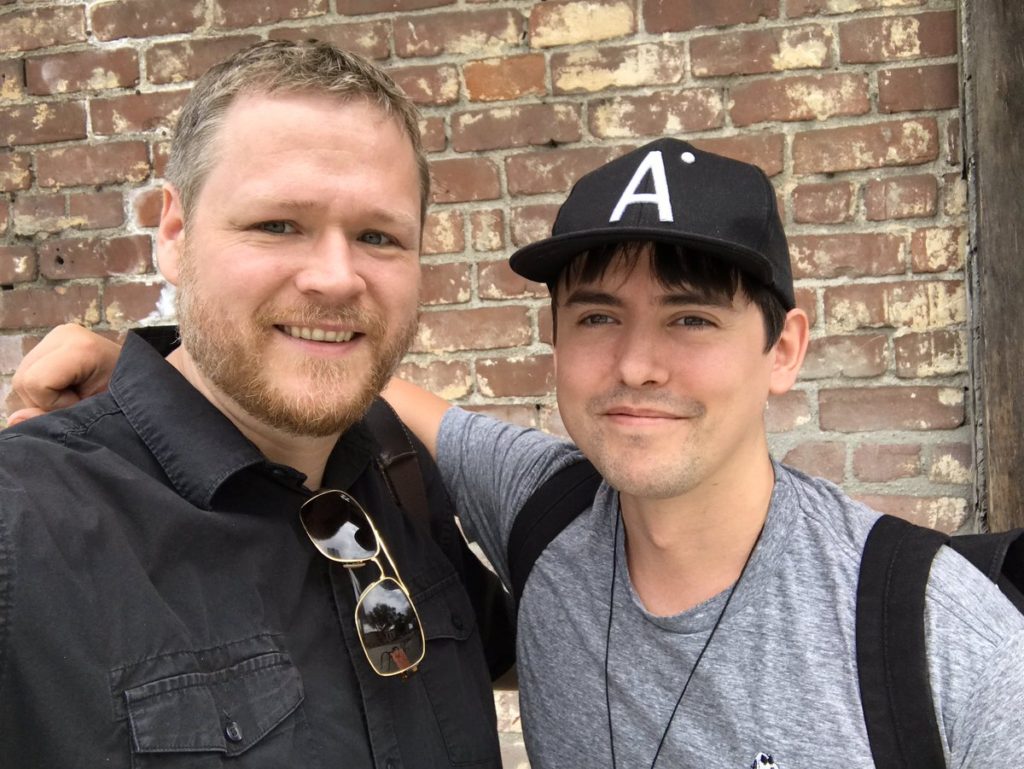 There was a lot of mutual admiration in the air. I think both of us were wondering why we'd not connected sooner. I posted a little video message from the two of us to my Patreon page and I'll talk more about the meeting in my next Patreon Pipe n' Type on Friday.
Sale on commissions is live until May 12th, my anniversary.  Your commission money will go towards a gift I'd like to get my wife, but we're on a tight budget right now so I'm trying to generate some extra cashflow. I'm also be doing a limited number of digital commissions each month. If you've ever wanted me to draw you something, now's the time!  And if you are one of my Patreon subscribers, be sure to get a discount code based on your pledge level from me first!
Have you ever read my other comic, Bearmageddon? I've been reformatting it for Tapastic and Webtoons. Click those links to read the comic in a very mobile-friendly format. It's a fun, cinematic way to read because each panel is hidden until you scroll down.
Also, if you enjoy Bearmageddon, please give it a vote on Top Webcomics. I'm working on getting Axe Cop on there as well, but one thing at a time.
That's all for this week! Thanks for joining, see you next time.
Ethan