It's another RecomMonday!  I am going to recommend a couple of my favorite art books here.  I love art books/sketch books, I keep them all on a shelf right next to me so that if I am losing drive I can flip one open and get a big rush of inspiration.  It is also great to look at how other artists draw certain things that you may struggle with.  They may have found a technique you can use if you yourself are an artist.
I should mention that there is art in these books I am about to recommend that is not appropriate for children, mainly due to violent images.  I just want to be clear on that since this is an all ages web site.
My first recommendation today is Ryan Ottley's new sketch book Violence and Pinwheels: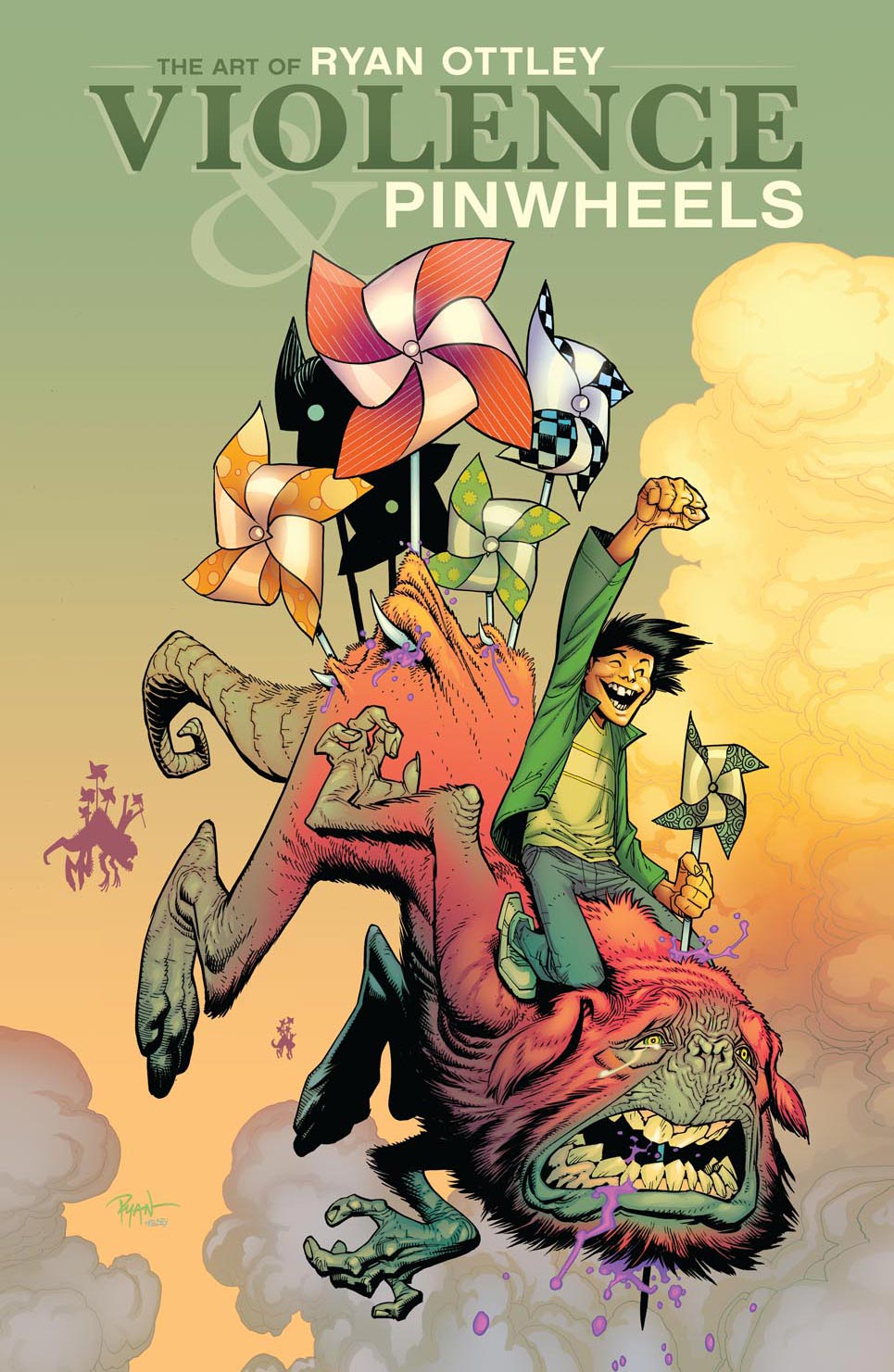 Ryan was kind enough to give me this thing when I saw him in San Diego, but I would have gladly laid down money for it.  His art is amazingly solid and stylistic.  He does a great job of finding his own style while keeping his art in the traditional realm.  His anatomy is stellar and his lines are surgical. 
My other recommendation is Simon Bisley's the Bible.  This is a book of art from the Bible by Simon Bisely.  I have no idea what Bisley's religious views are, but judging from most of the other stuff he draws (boobs and guns) and the fact that he depicts himself as Satan in this book, I would not guess he is a devout Christian.  He is, however, and artist I have loved for a long time, but usually his art is so pornographic I'd rather not buy it.  This book is some of his most beautiful work, and it is awesome to see some of his depictions from the Old and New Testament rendered out in his chaotic yet masterful way.  He is not trying to give anyone warm fuzzy feelings here, he is drawing biblical imagery without censor or a preconceived notion of softness in all their terrifying glory.  Below is the cover and a couple images from the book…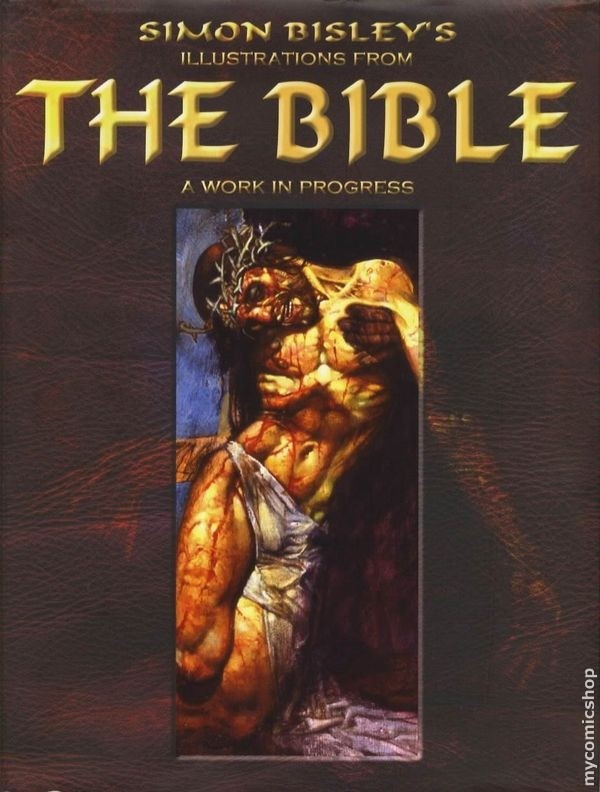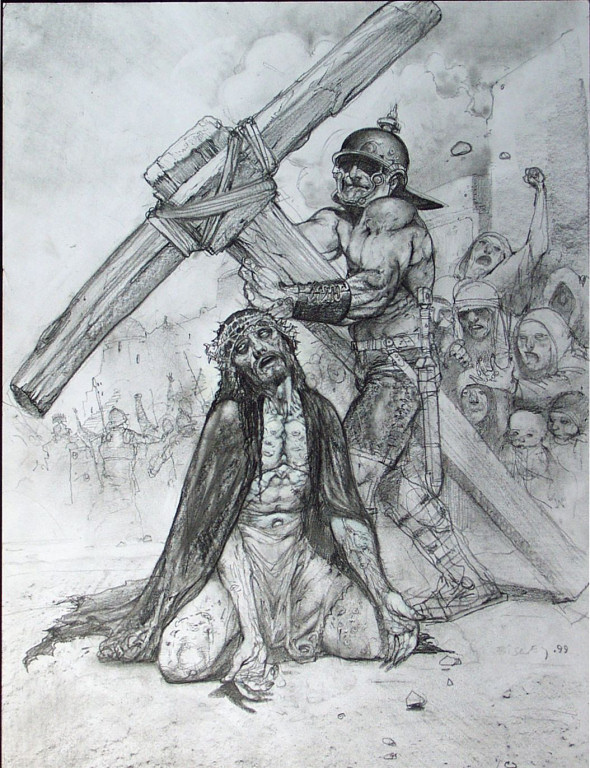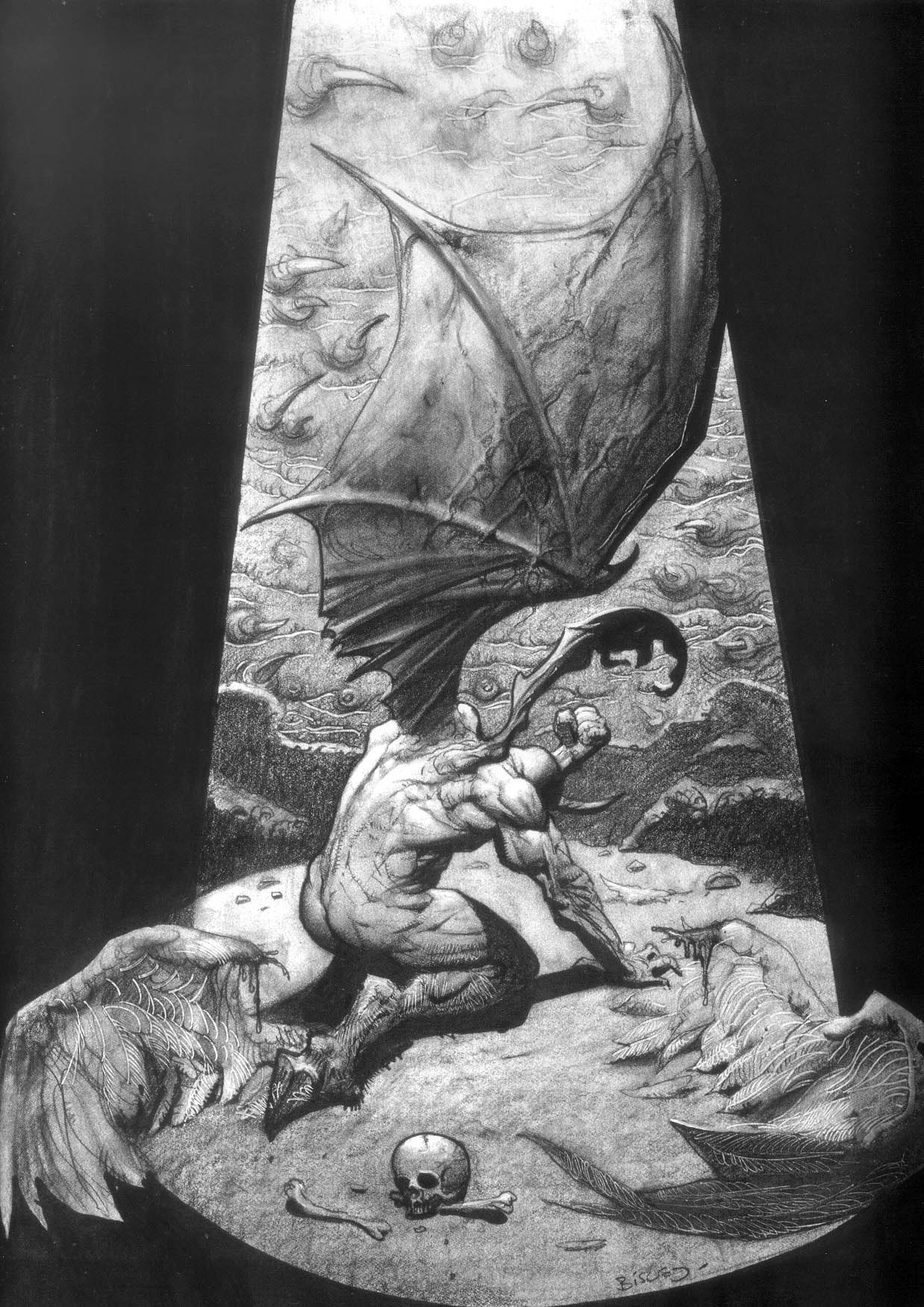 That's that!  See you tomorrow with the next installment of Axe Cop Baby sits Uni-Baby.

Ethan