Today is the one month anniversary of AXE COP!  What an INSANE month it has been.

To celebrate… AXE COP fights Chuck Norris in today's edition of ASK AXE COP.
To all of you who have bought merch from us, here is a little behind the scenes… my dear friends Anthony and Amy Munoz are running the AXE SHOP out of their apartment.  Both of them work full time jobs but are working hard to organize this all so that I can keep updating content and we can still produce shirts.  This month has been the craziest month of my life.
living room:


office: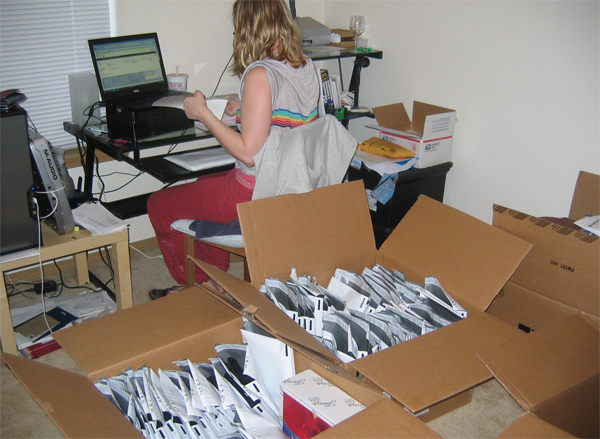 I have a lot more to say, but am doing a LIVE interview on SLG radio at 2pm pacific time.  If you are reading this and it is between 2 and 3 pacific today you can call in and ask questions at (646) 378-0737
Thanks to everyone for making the first month of Axe Cop so amazing.  Here's to month two!
Ethan