Every great sitcom has an episode that begins with free concert tickets. Of course, every bad one does too. Whichever side we are on, this is ours. I can at least guarantee you this, it will be a wholly unique take on the old trope.
I decided to do this comic in red white and black with one or two shades of gray. I had to keep it simple. I didn't want to worry about getting it colored, but I knew I couldn't color it myself. Since I did the print in this color scheme and liked it so much, I stuck with it. I like it. It's fun to allow yourself one color and use it in unique ways.
Want to see the next page and hear the first Parry Gripp song? Join Patreon for at least $2/month and you will get every page a week early, including Ask Axe Cop. Patreon members also  get the pages in super high resolution, bonus materials and lots of other stuff. Try it out. If you like my work, you will really dig it.
Also, if you wouldn't mind taking a minute to fill out this short survey it would really help me in my mission to understand my audience better. I really appreciate you doing this, it helps me a ton.
Check out my art-loaded conversation with PvZ designer Rich Werner about creativity and fatherhood titled Zombie Meatloaf.
Ever been to my store? Use the code ONETIME15 to get 15% off on your first visit. This shirt is now available and if you buy it with the print, you save even more.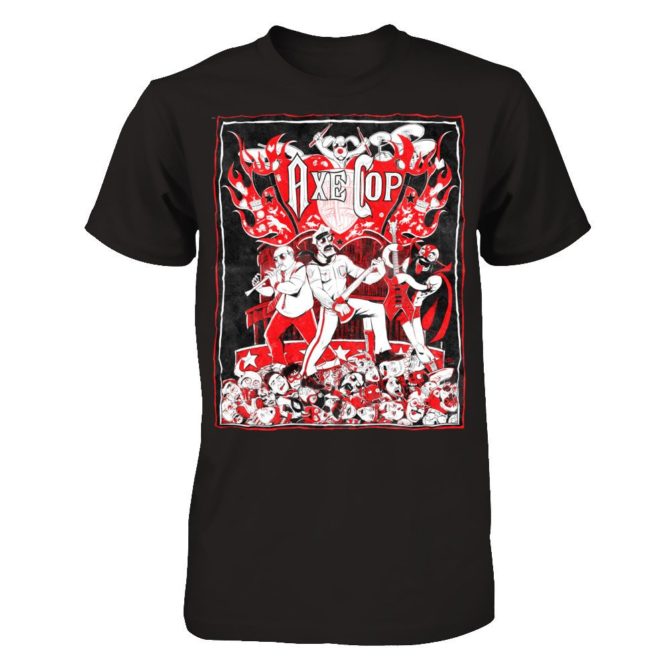 Thanks so much for reading!
Ethan