Ask Axe Cop has returned! I'm so happy to say that. Every time I go back read old episodes of Ask Axe Cop I immediately want to make more. So, finally I did. Ask Axe Cop will be a Monday post for at least the rest of this year, if all goes as planned.
If you want to see this in high resolution every week and would like to see next week's episode as well (the first ever episode of Ask Sockarang), become a premium headchopper and join my team. (All Axe Cop comics, story and ASK gets posted a week early, along with lots of other exclusive stuff)
Also, I just reduced the price on the Axe Cop comeback tour print, plus this week you can take 10% off everything in my store with the promo code RETURNOFTHEAXE.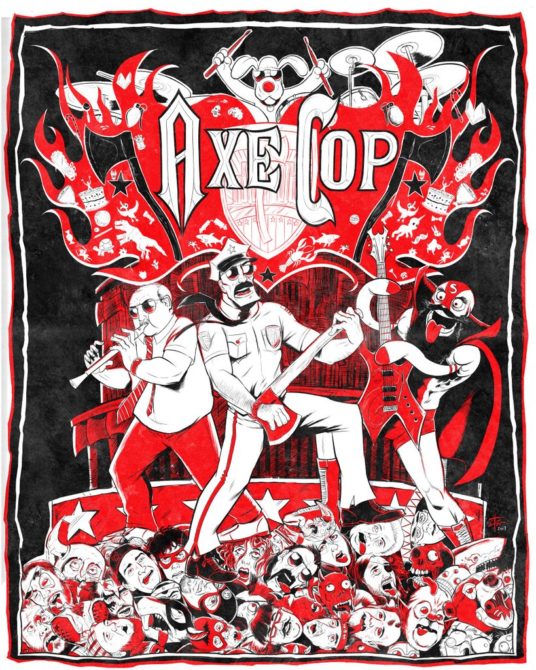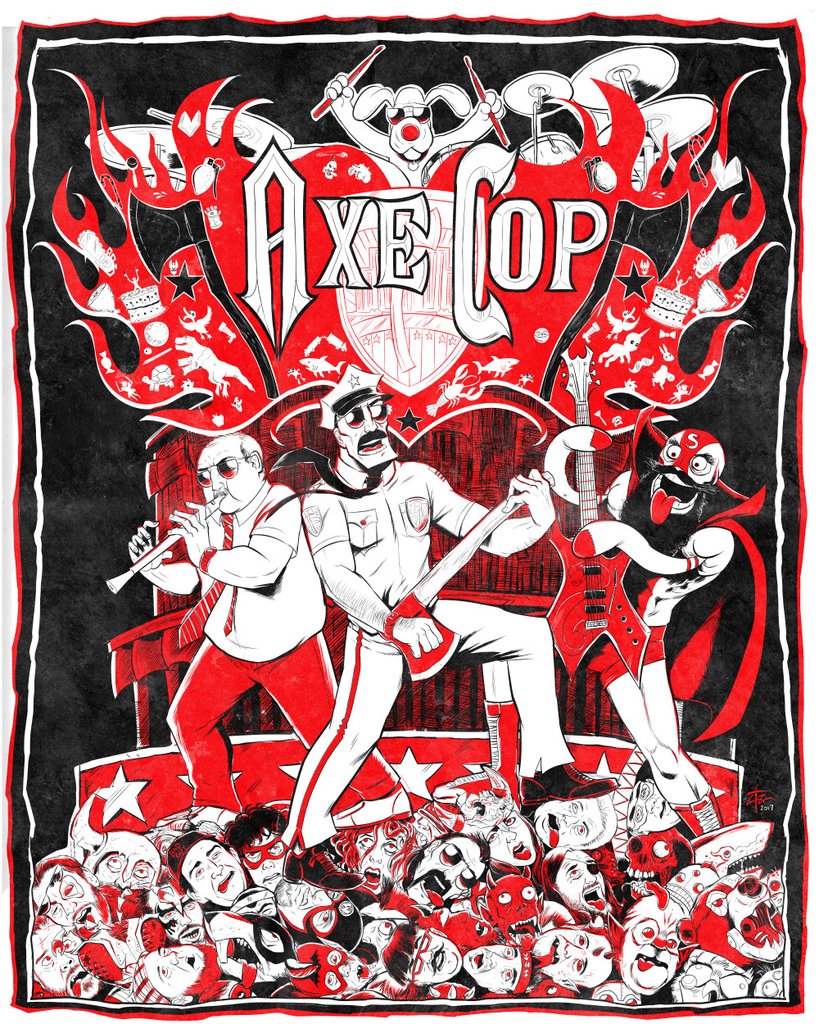 If you haven't yet, make sure to go read the first page of the new story. Axe Cop is back in his first musical, featuring music by internet earworm legend Parry Gripp. New pages post every Thursday.
Thanks for reading, and thanks to those of you who share this post!
Ethan