The Songster begins!
Just wait, this is Axe Cop's first musical. We've teamed up with Parry Gripp to make this comic reading experience audible as well. Every time a page with a song is posted, there will be a new Parry Gripp song posted with it. It won't be on every page, but it should average out to every 2-3 pages.
Tonight at 7pm (pacific time) Parry and I will be on Facebook Live to talk about this comic, answer questions, preview a song and generally chat it up. I will also be drawing one person as an Axe Cop style hero or villain. We always have a lot of fun on our live broadcasts (usually Thursdays at 5pm but this week 7pm).
Also, Ask Axe Cop starts on Monday. If you are one of my Patreon members you have already read both, since all Axe Cop material posts to Patreon one week early for $5/month and up members. Join today and you can read the next page of this story right now.
Want a signed and numbered limited edition screen print? Want a coupon code for 25% off? Here you go! coupon code: SONGSTERRIFIC. This sale lasts only until the next page posts (one week)!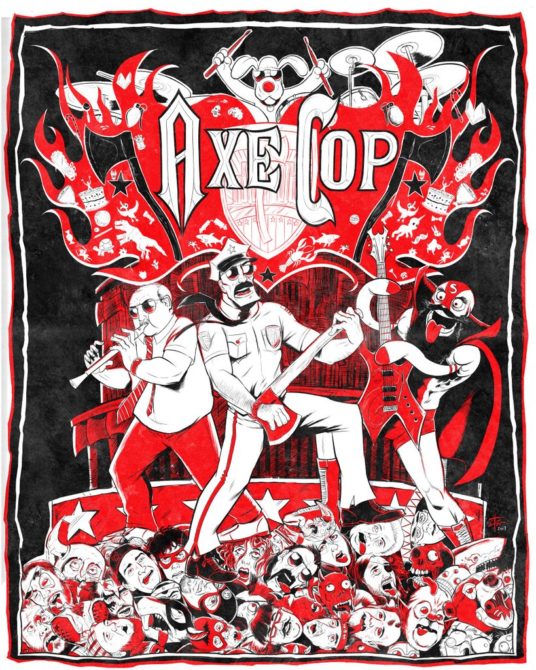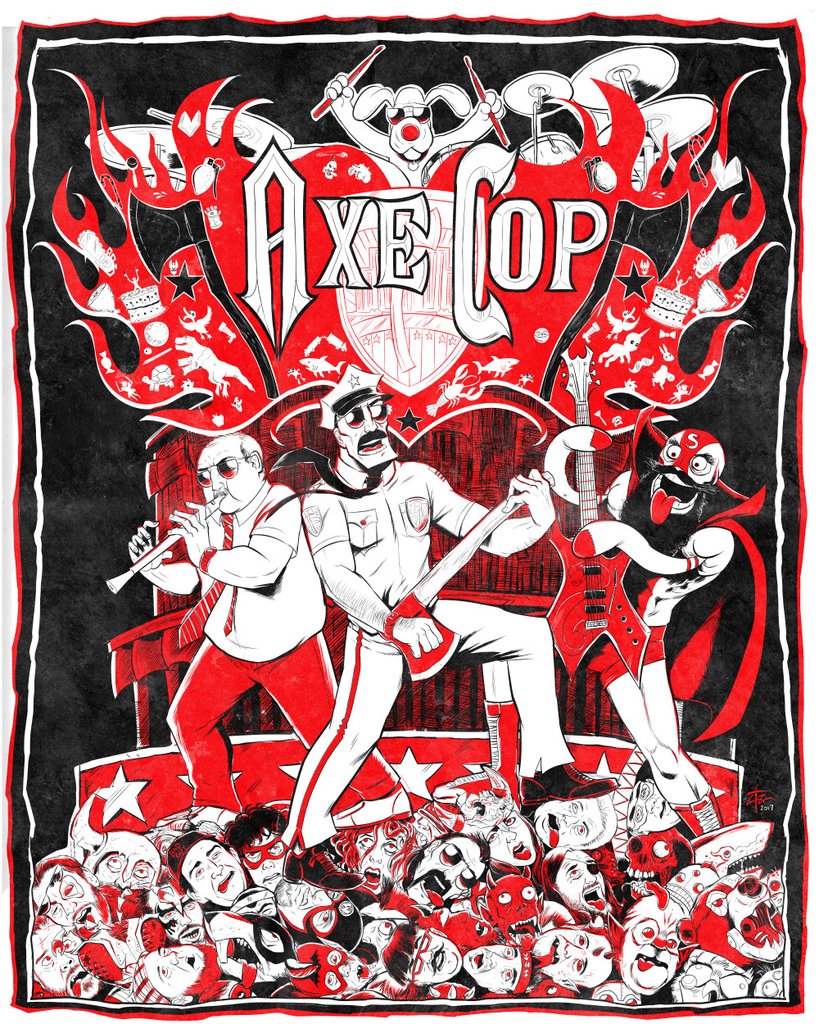 If you happen to be coming out of the woodwork, having caught wind that a new Axe Cop story is happening, consider checking out Bearmageddon, my other webcomic, and some of my recent blogs about the creative life over on EthanNicolle.com.
Ethan