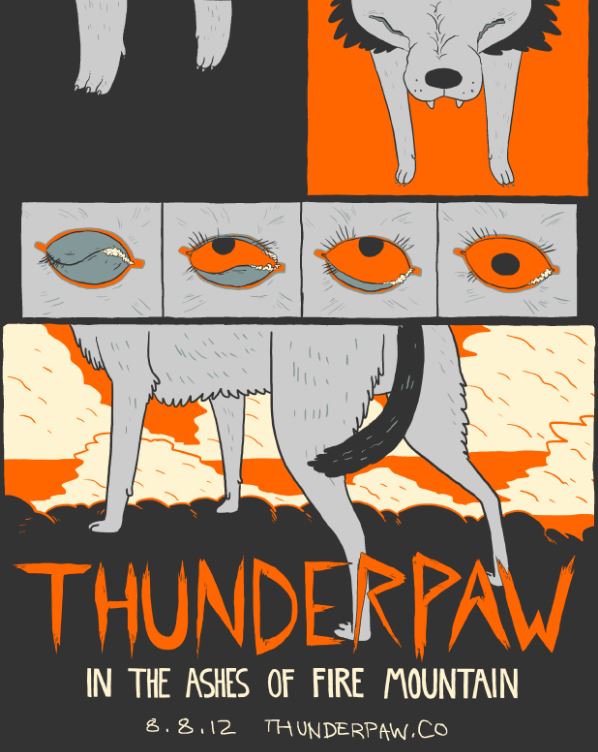 Note: I decided that, since Axe Cop is still frequently visited, I would at least use it as a place to promote other webcomics for people to check out while Malachai and I don't have new material. I'm picking comics out and having my friend, Duran Rivera write the reviews. I'll also be posting conversations between me and other creators. Don't miss Thunderpaw, it's amazing. -Ethan
Jen Lee is a freelance visual artist who works out of her farmhouse in Idaho. Other than the fact that she has two dogs, two cats, and various farmland animals, not much is known about this fantastic artist. She's chosen to keep those aspects of her life private and let her amazing art speak for itself. Her internet native webcomic, Thunderpaw is speaking very loudly.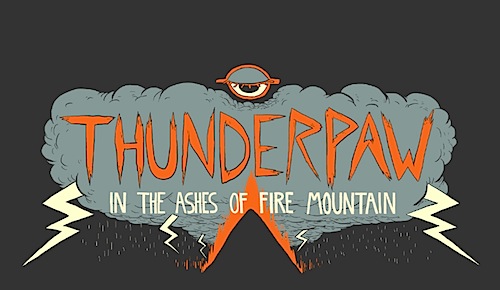 Thunderpaw:In the Ashes of Fire Mountain is an animated webcomic about two anthropomorphic dogs, Bruno and Ollie who are left in their car by their owners. Realizing that they've been stranded, they set off on a wondrous journey through a barren dark wasteland that was once civilization to find their way back home. What makes this webcomic stand out from so many others is the fantastic effort toward visual presentation. The muted color palette and the fact that the entire webcomic, panel for panel, is presented through animated GIFs makes for a distinct experience.
Despite all the great animations and special effects, it's not gimmicky and that's what sets this webcomic in a category of its own. The elements intertwine with the story in a natural, way. For someone who claims to have never taken an animation class, she really has done herself proud.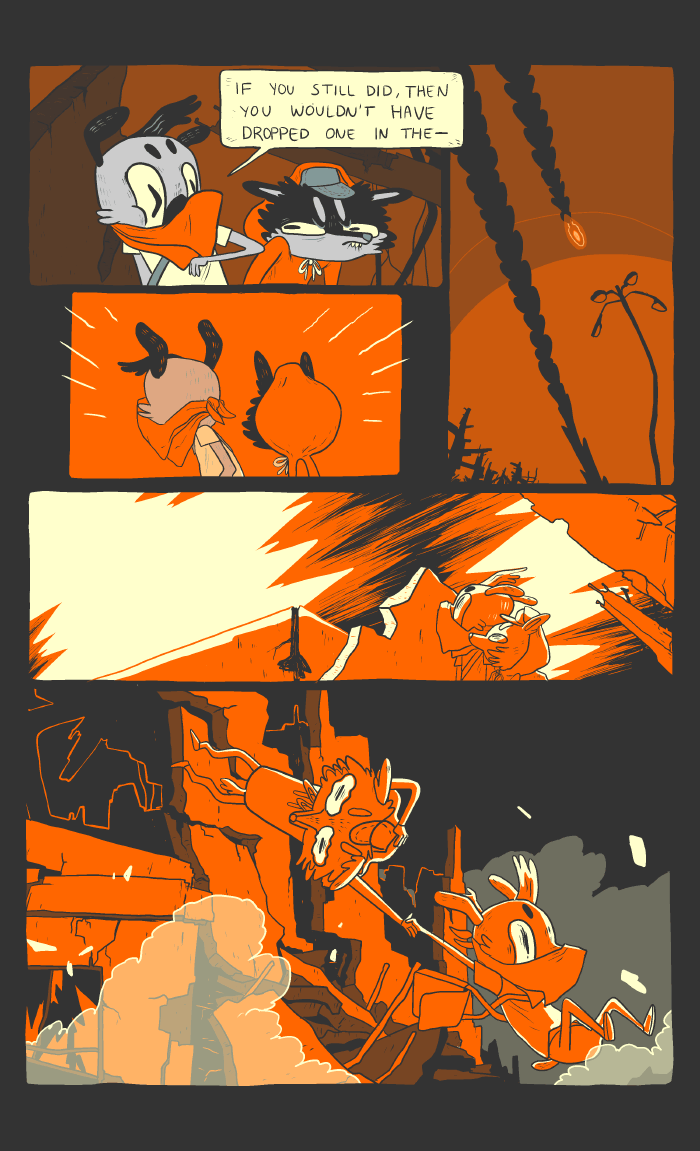 The journey the reader takes with the dogs is cerebral and trippy. It's a phantasmic exploration of themselves as much as the mysterious and strange world set around them. One is as much a witness as they are a "reader" to this hallucinatory odyssey. The animation serves to capture the optical conjuring that takes place as we move through the rest of the story. It seems the artistic expression is crafted by someone who's not afraid to do something different. She sets muted, kaleidoscopic visuals to have us feel the disorienting nature of Bruno and Ollie's emotions.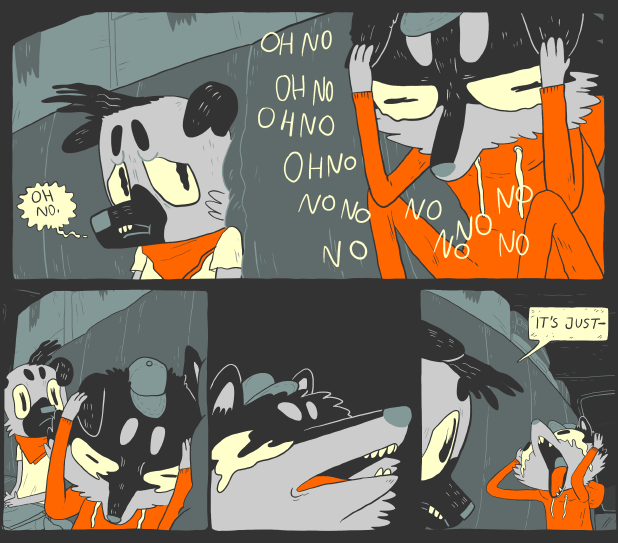 As with any story, we learn and explore with the characters. We start off as co-explorers wondering if they've found themselves in the middle of some post-apocalyptic nuclear event, or some war zone somewhere. Bruno and Ollie are two buddies who just want to find their way home again. One almost feels like, as with any hero's journey tropes, they can never go back home again, even if they get there. We've got to read to find out.
You can check out some more of Jen Lee's work on Tumblr at: http://repoghost.com/
You can also find her on Twitter at repoghost
Support her work on Patreon.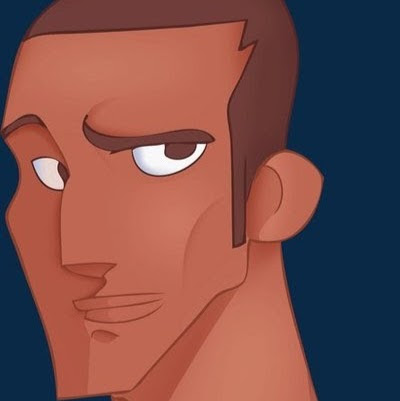 Duran Rivera
As an Illustrator, Writer, and Entrepreneur, I've had the boundless pleasure to work with various talents and creative organizations. Add me on Instagram @ Drnriv  or on Facebook: www.facebook.com/DuranimusPrime