A fan of Axe Cop who, so far I only know as "the Last Banana" in our forum, has created a mod for the online game "Cortex Command".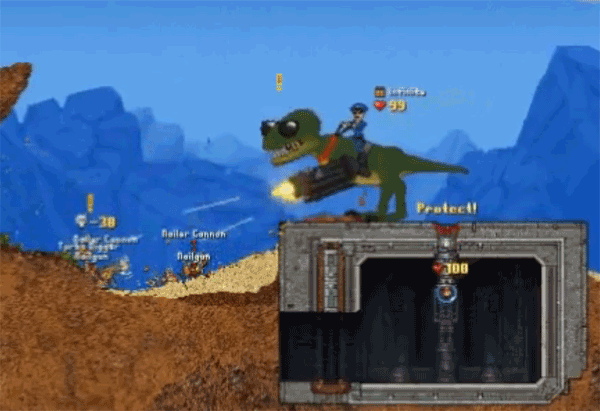 Check out these videos of Axe Cop characters in action.  First, Wexter performs his super duper fast bite, breathes fire, flies, and blasts in machine guns. (machine guns are fast!)
Wexter
Here's Axe Cop chopping heads off, throwing lemon grenade bombs and then becoming Axe Cop FIRE with the help of his pet T-Rex.
Axe Cop
Flute Cop walks into battle with his flute, then he gets dinosauur blood on him, then he eats and avocado… then he throws grenades at Uni-Baby… you just gotta see it!
Flute Cop
And of course the tossing of the horned child:
Uni-Baby

The game can be downloaded from the Data Realms website, and there is a free trial version that only limits how long a match can last, so anyone can play with the mod, even if they haven't bought the game.
To download the mod, people can visit the topic on the Data Realms forums for a download link.  A guide on installing mods can be found here.
Mr. Banana says he may be adding more onto this mod later, but for now, it is basically some extra weapons and playable characters for the game.  I give this man props.  Comment on those youtube videos if you love them like I do.  I don't have much time for video games, but seeing these in action still makes me giddy.
Ethan