Uh oh!  Big trouble on Uni-Smart World!

The prints are finally about to get numbered, signed, and shipped out.  They are glorious and huge and on nice, heavy paper in 3 color screen print.  The print is one foot wide by 39 inches tall (about 3.5 feet tall).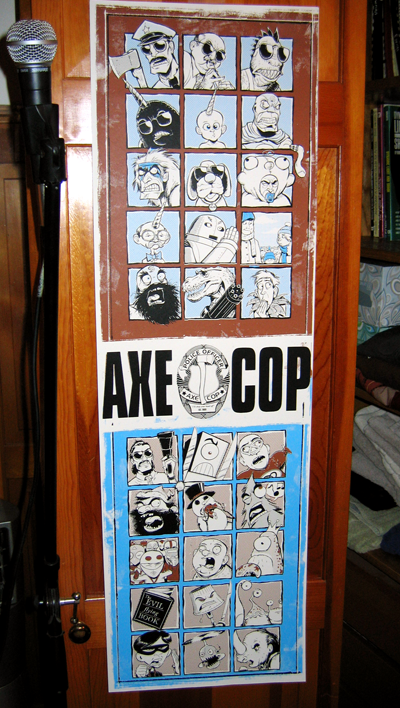 There are only about 30 of these left stock.  They'll be signed and numbered and are limited to 100 pieces.