Hey head choppers.  So you are probably wondering where your next episode is.  I am too.  You probably want to know what happens next… me too.  Unfortunately, my little brother Malachai has not seemed real up for writing lately, so I think he is needing a break.  As soon as we can talk, I'll start cranking out more episodes. As things are, I am in the SLC airport with a painful cold, heading back home after a family trip to Denver.  I feel like crud and can't wait to get back home, but once I get there I am going to need to figure out how to keep Axe Cop alive even while Malachai takes a break. 
One thing I have considered doing is starting a side series where I write a couple pages, then Malachai decides what happens for a few pages.  Different ways of exploring some of the characters Malachai doesn't seem so interested in but I would like to explore more… like Baby Man.  When I bring up Baby Man, Malachai loses interest fast.  So I am thinking I'd like to give something like a Baby Man side story a try.  Something to fill space when Malachai I have no new material from Malachai.
Anyway, to make up for the lateness, I will at least bestow you with some sweet Axe Cop wallpaper.  This is the 3D Axe Cop logo created by the Promo Scape guys who are helping work on the new motion comics. 
1024 x 768 (right click and save image, or click view image to see full size)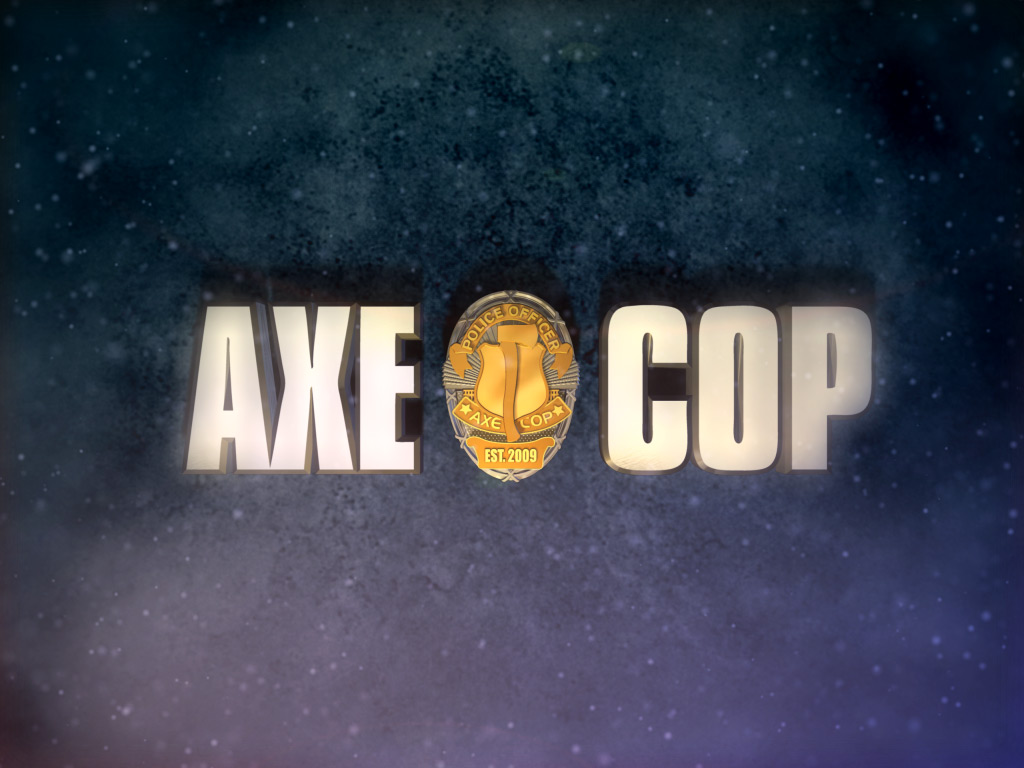 960 x 1280: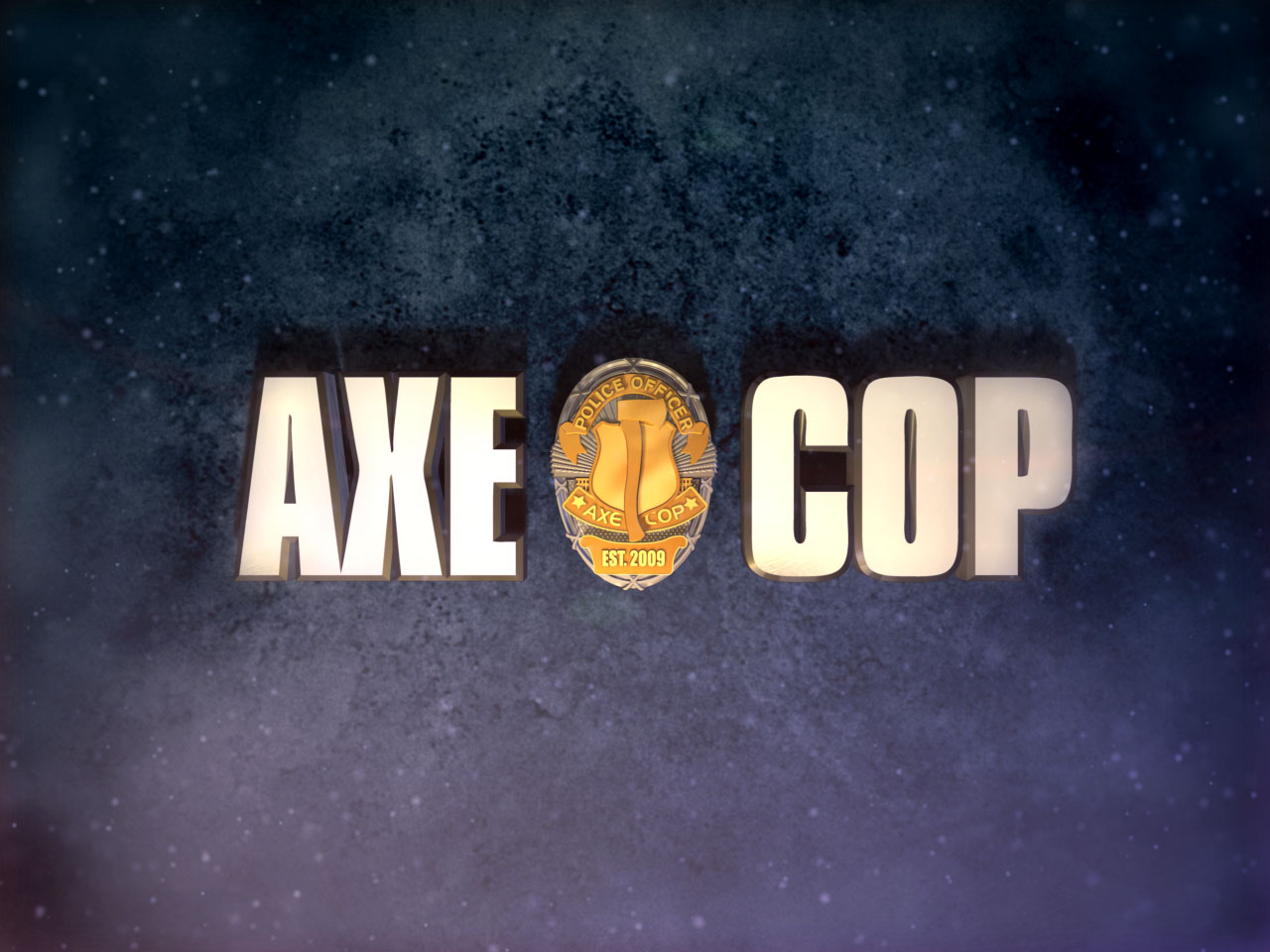 1600 x 1200: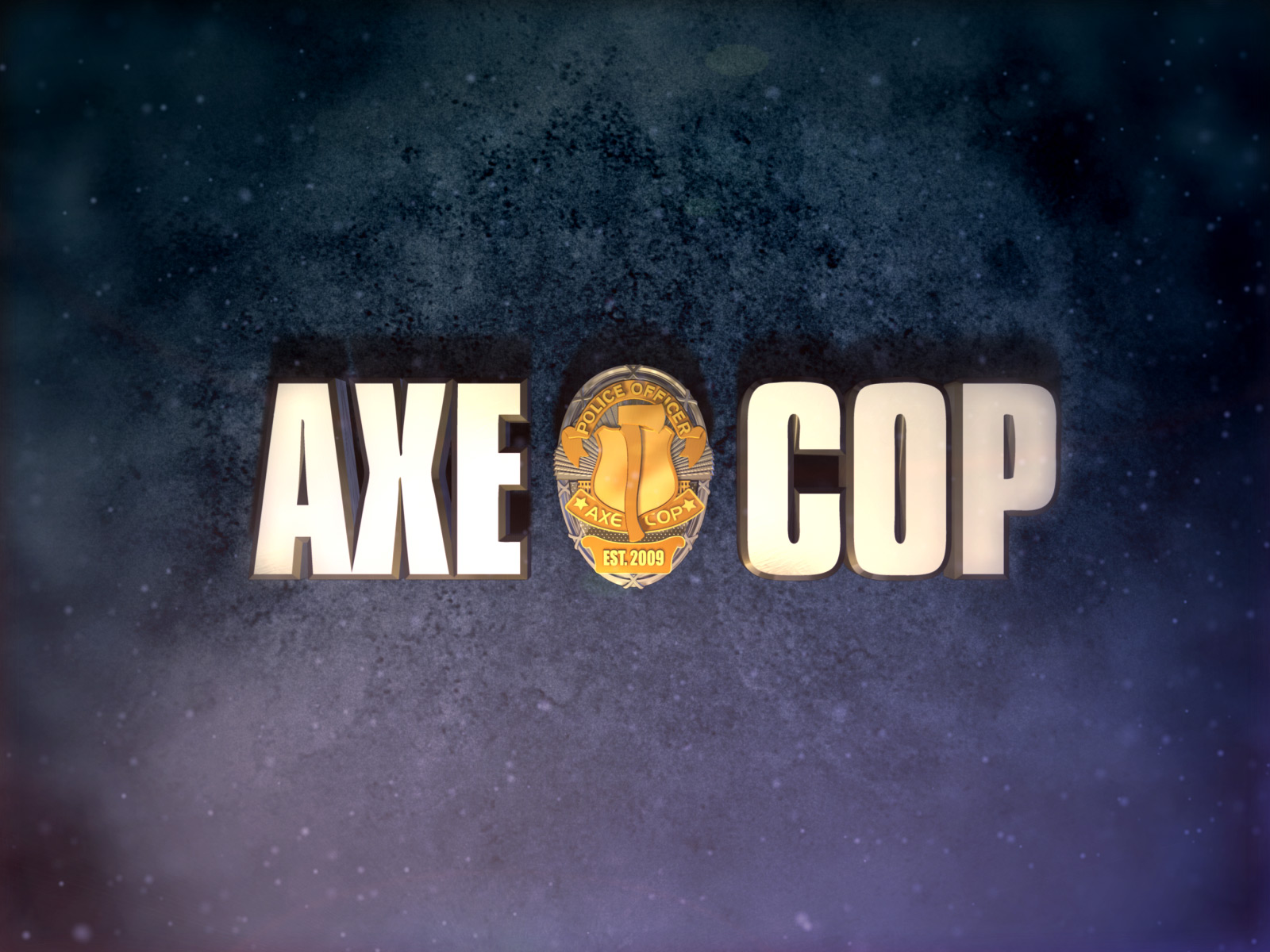 1920×1200: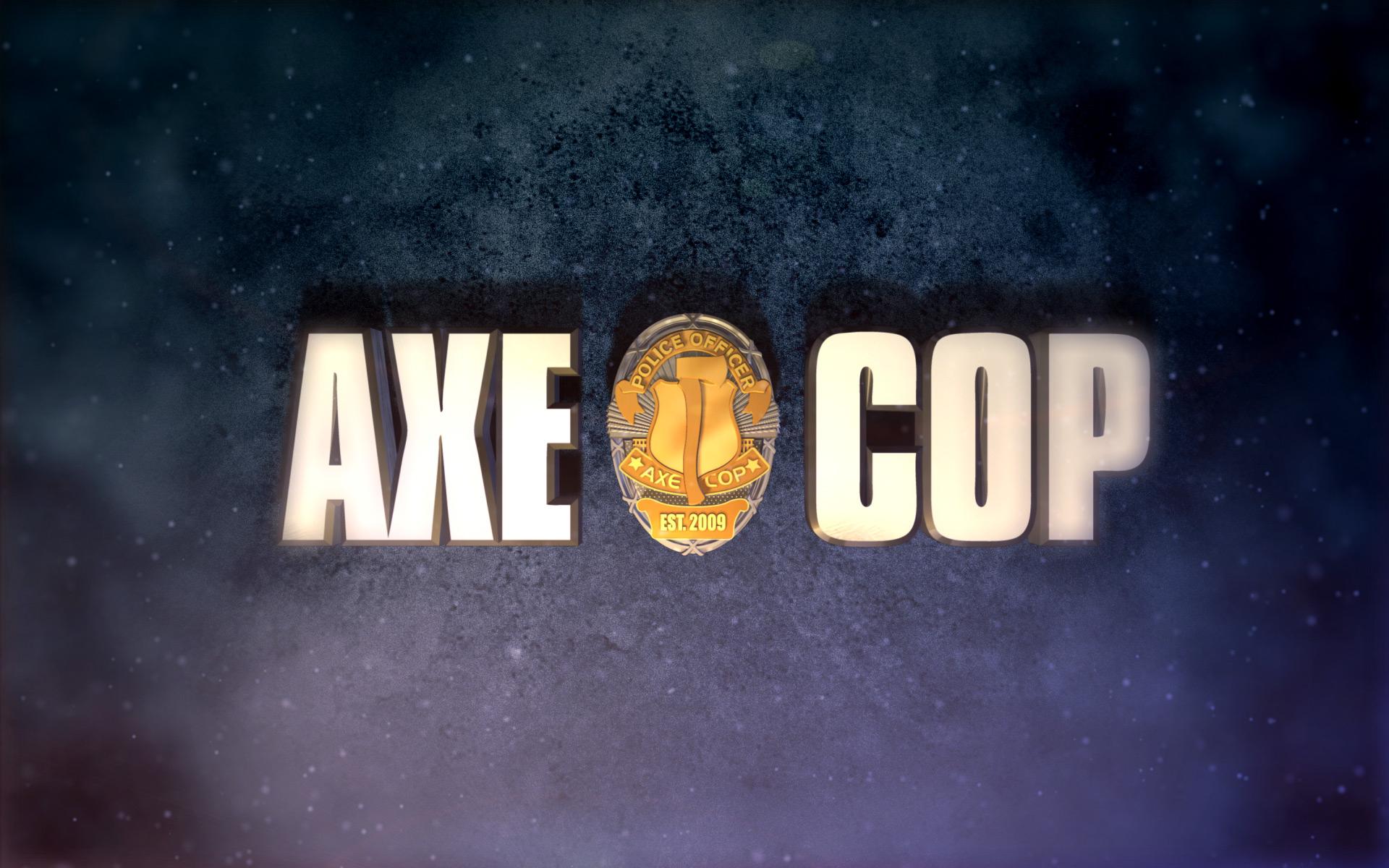 2048 x 1536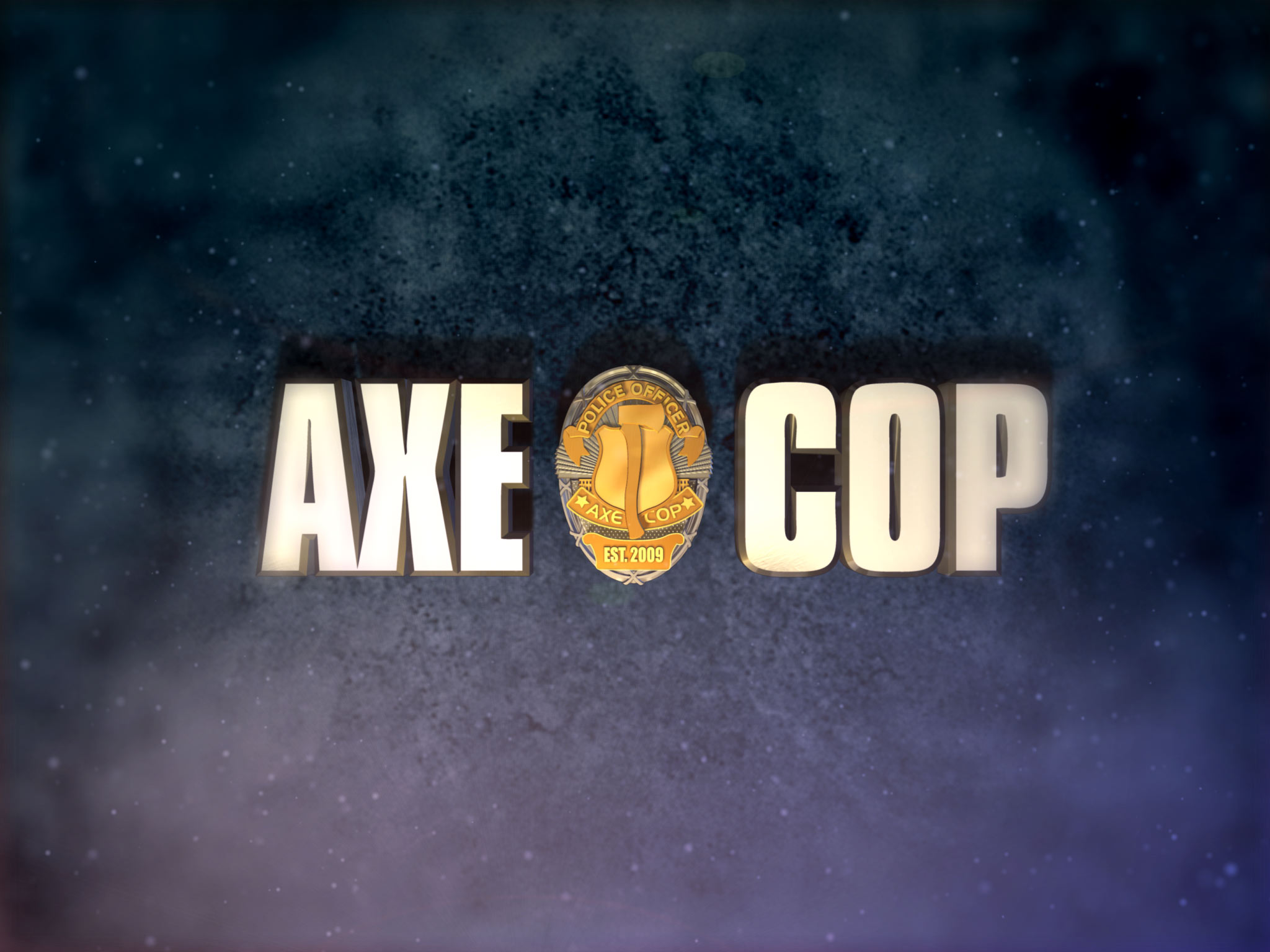 Once again I apologize for the lack of an episode.  I think that as soon as Malachai realizes there are no new epiodes going up he will want to talk.
Ethan