Hey everyone,
Malachai called last night and we had a good session.  It wasn't substantial, but it was enough to finish off the current story and get us a few more Ask Axe Cop episodes.
I am sick as a dog right now, so I don't think I have the energy to crank out a full completed comic today, so I am going to shoot for tomorrow.  Depending on how the material spreads, tomorrow's page may end the current arc.  If not, it will end on Friday with an Ask Axe Cop on Thursday.  After that, we may take a couple weeks and just have a couple ask axe cop episodes come out per week so I can get the next arc written with Malachai.  When I feel we have enough material to start posting pages we will start the next chapter.
Thanks for all your patience and for being so understanding.  In all honesty, the thing that has really had Malachai distracted is the Cortex Command Axe Cop mod.  He has been trying to get my Dad to install it for a while now and it's a bit too techincal for my Dad.  Impressivly, Malachai figured out how to play the game without instructions from anyone and he is super excited about it.  I have a feeling this game is going to influence some robot zombies into upcoming Axe Cop stories.  I'm pretty sure the chainsaw usage in the current Axe Cop story all came from letting Malachai play Zombieville on my iPod touch.
So, tomorrow we will pick it back up.  And for not posting a new episode today, I present to you some more wallpaper of remorse.
1680 x 1050
2560 x 1600: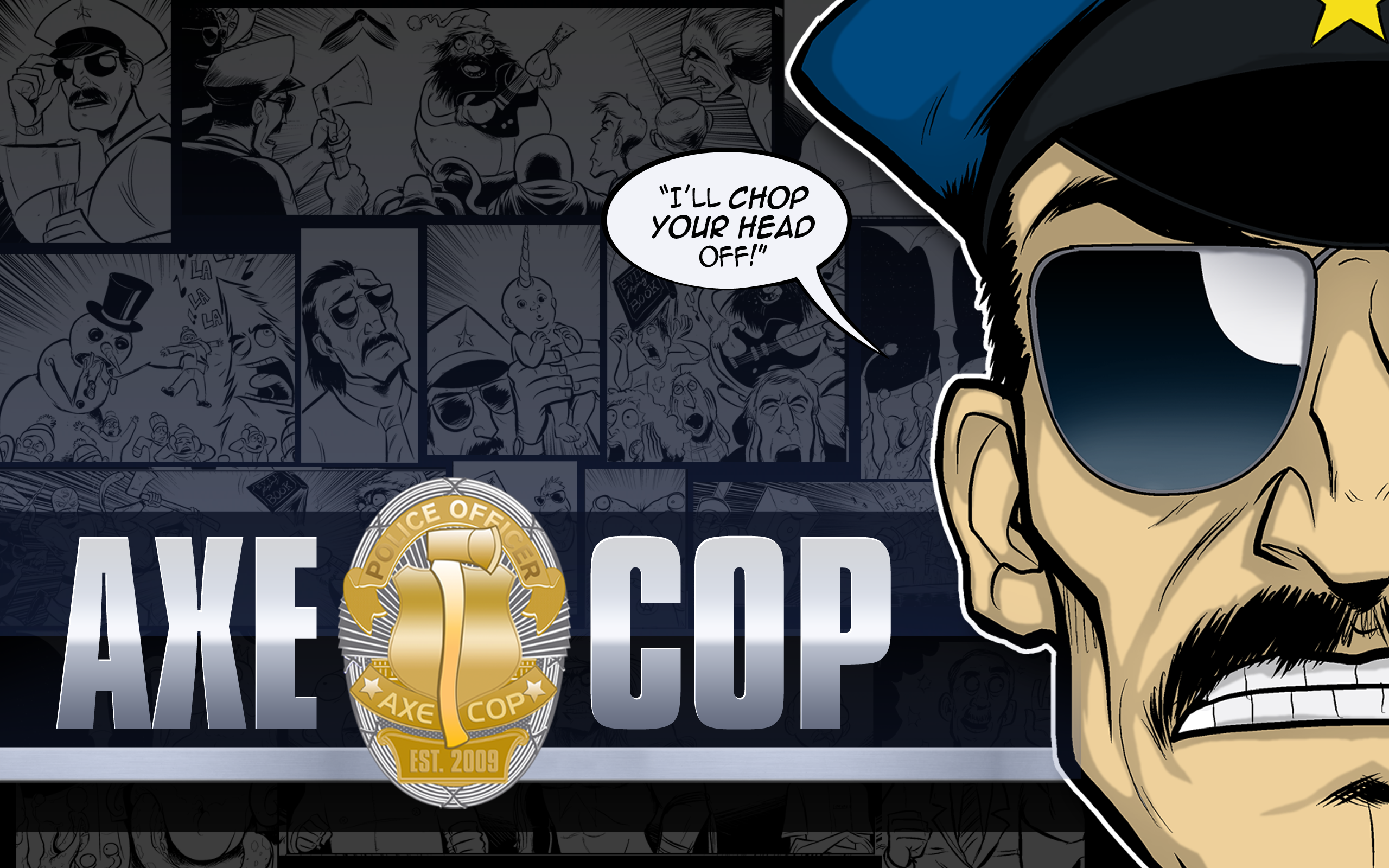 1600 x 1200: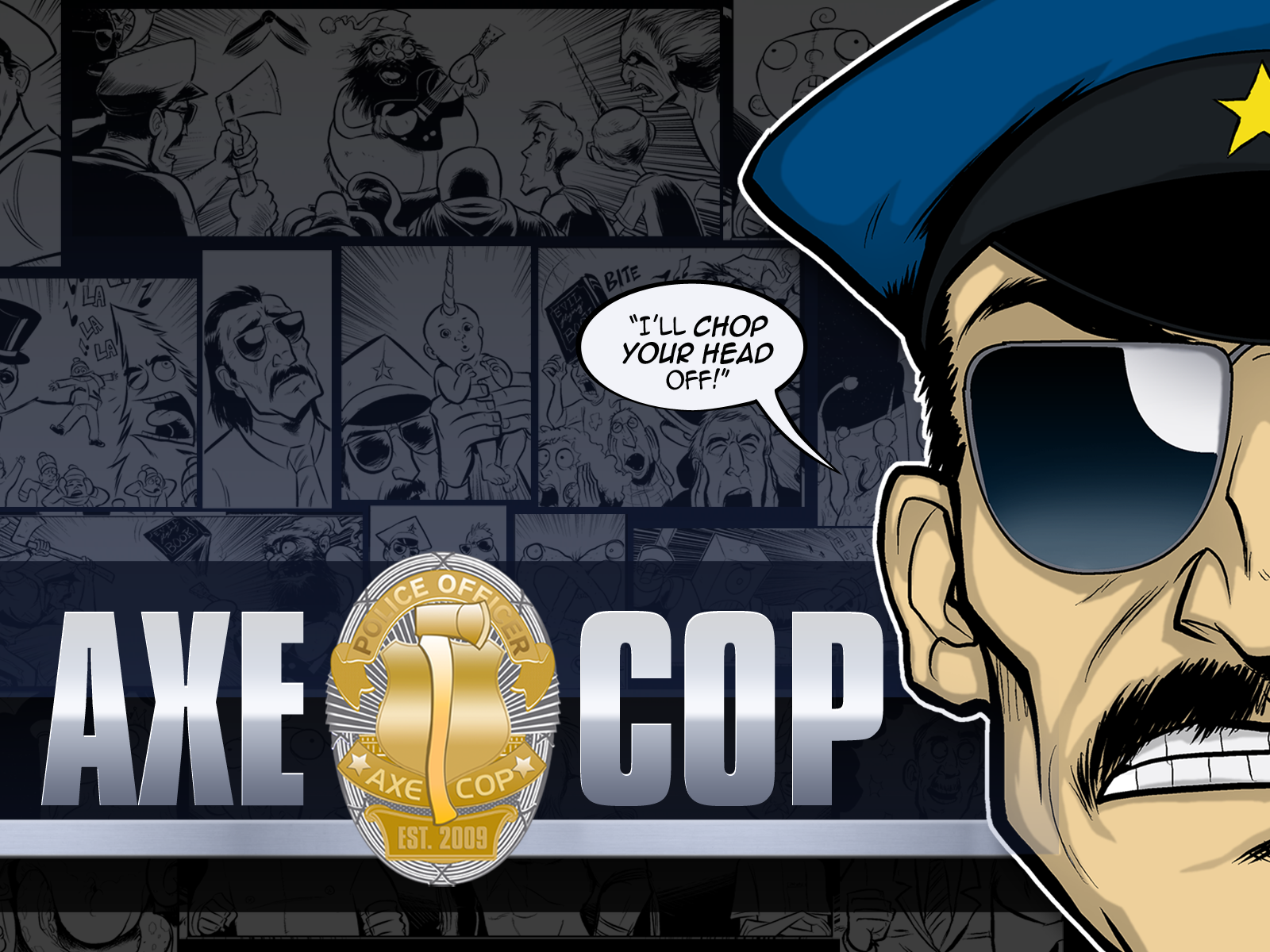 1024 x 768: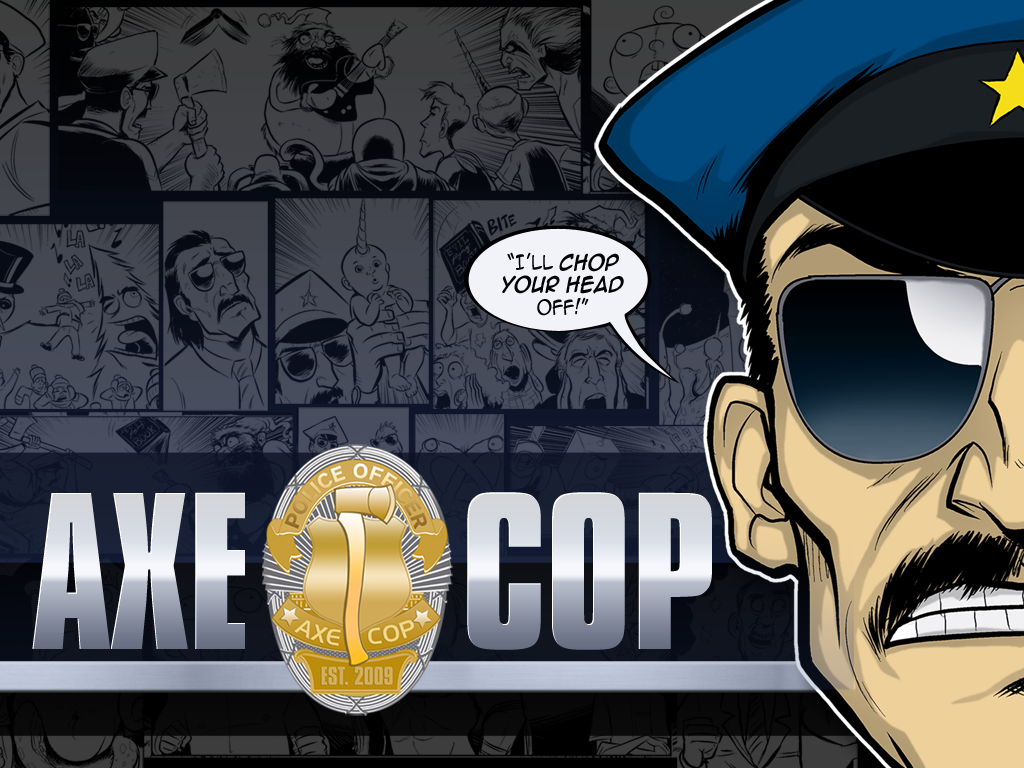 have a great Tuesday!
Ethan