Today, Axe Cop says a prayer:

Now, to be totally honest, this was not originally an answer to an Ask Axe Cop question.  This was a genuine conversation Malachai had with me about how he would pray for the sharks, and that ending was really his ending to his prayer.  I have a truly awesome little brother.  The prayer was so awesome I decided to dig up the question from the question file and make it official.

Of course, that is not the only big news of the day.  Today we release the new WEXTER T-SHIRT DESIGN.  Check this out: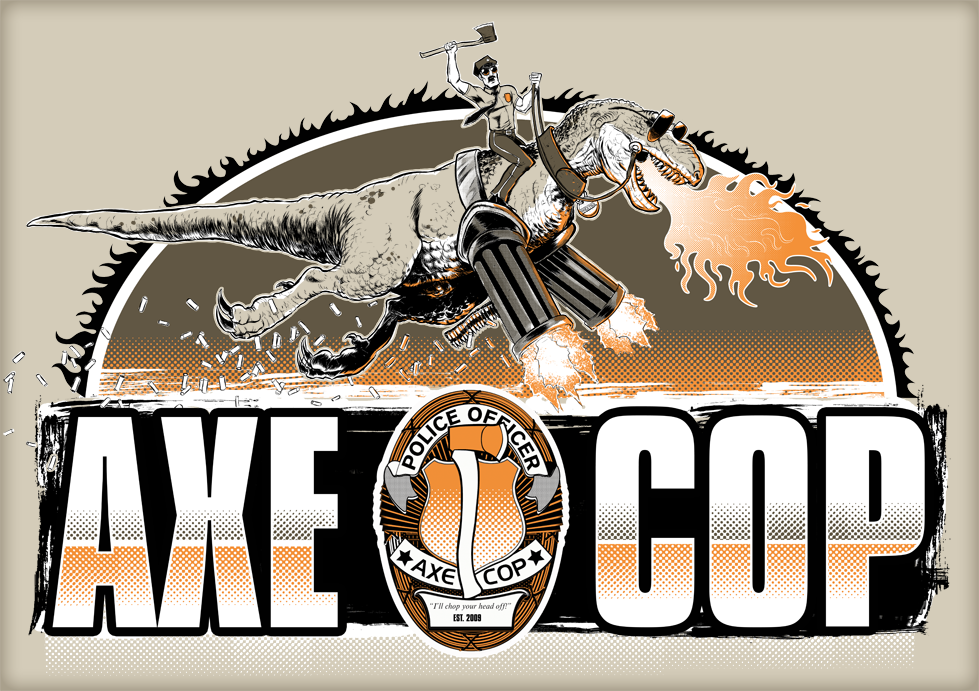 The new Wexter T is four colors (black, white, orange and brown) on a sand colored t-shirt .  It is now available to be ordered in the store.  As with most of our merch, patience is a virtue, though we are going to try to get this one out a little faster than others since we are a bit more caught up and the tidal wave has calmed a bit.  So please, go order your Wexter shirt!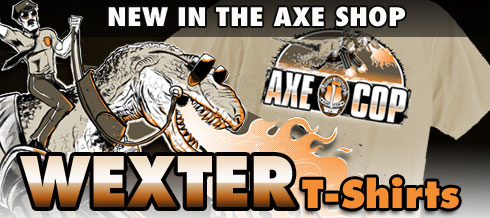 And that is not all!  Here are some updated progress shots from the Wexter project, still in progress.  I got an awesome colorist, Jamie Noguchi,  to take over on coloring this piece and it is looking awesome.  This first image is a gray scale overpainting to work out the general
lighting.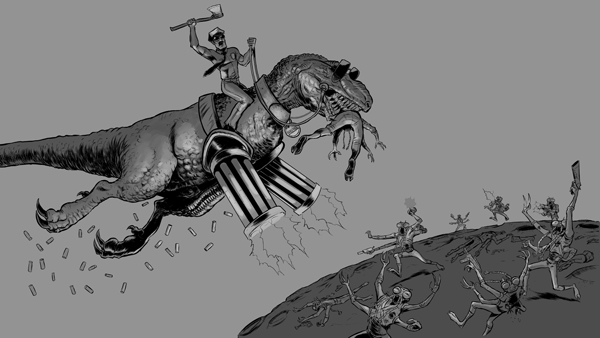 this next image is just the beginnings of laying down the color, breaking the image into two pieces to conserve on file size, so starting with Axe Cop and Wexter.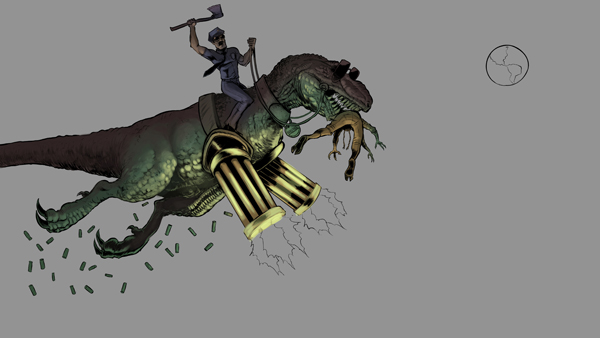 And that is today's update.  Thanks for reading Axe Cop.  Tomorrow… why Sockarang, WHY?!
Ethan