Finally, after a day off (thanks for being so cool about it) Axe Cop returns!

Been working hard packing up these prints, and I have the paper cuts to prove it.  Here they are all ready to roll out.  Thanks to everyone who bought them, and sorry about the wait!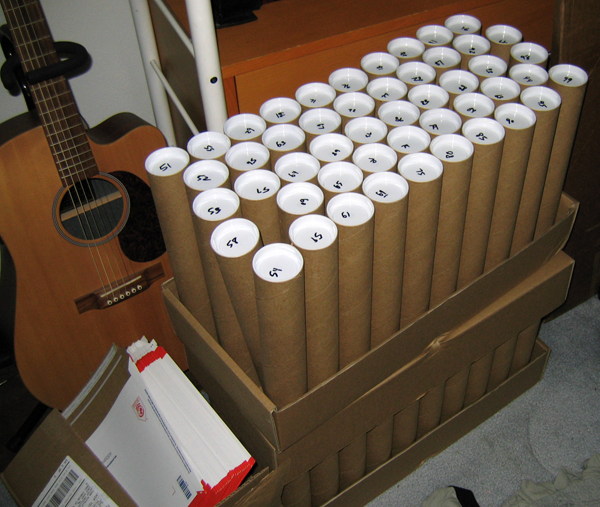 …and yeah that is a pair of underwear strewn on the floor on the bottom right, but I promise they are moderately clean.  I like to roll posters au naturale.
Also, Sketches!  Thanks to everyone who has bought sketches, I finally have taken the time to sit and draw  most of the ones we have had ordered so far.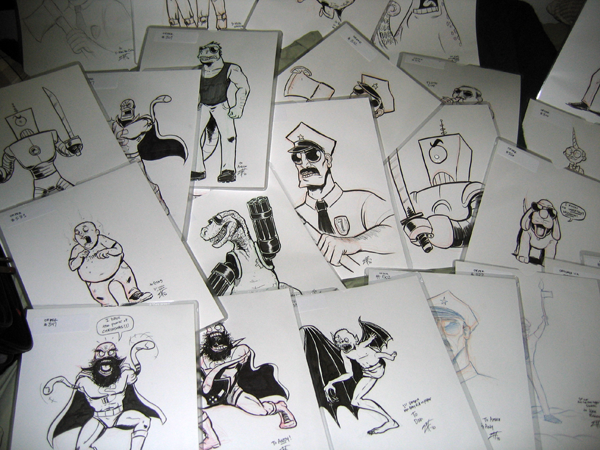 There are still a LOT of "first time ever on paper" characters to claim.  Avocado soldier, Telescope Gun Cop, Baby Man to name a few.  If you want to know if a character has been claimed, just email and ask.  It doesn;t cost any extra, you just have to order the characters from our store.  The sample ink skecth of Sockarang (which is his first time ever on paper) has still not been claimed, all Sockarang orders so far have been full body.

Some of you who bought pencil sketches, in absence of mind I accidentally inked your image, so a few of you got hooked up. 

Onward we go!  Malachai and I had a great writing session on Friday so I have a lot of this story locked and we should be able to keep things on schedule for the next few weeks.  Thanks for reading Axe Cop!
P.S. Wexter T Shirt should go on sale this week!