Hey everybody!  For the next ten days I'm doing this:

Maybe you were, or were not around last year to experience my Christmas commission extravaganza, but I have decided to do it again this year.  Basically, I never sell original art/sketches/commissions online, but for the the next 10 days I will, and at a pretty dang fair price.  I do this to raise money for Christmas presents for my family, but this year I am hoping I make enough to buy presents AND buy a new work computer.  I have been using the same machine since Chumble Spuzz volume one and this one crashed recently and has been showing steady signs of death.  Plus it is just really slow.  I will cut it off at 100 orders, so if more than 100 people order before the 25th, the sale will end early.

The pencil commissions will be the same price as last year, but I have upped the price on ink commissions and have added a super snazzy option: Walnut Ink.  Walnut Ink is a rare medium that I love to work in.  It is a very rich sepia ink that you have to see in person to really appreciate, but here are a few scans of Walnut Ink Axe Cop art I did as samples… (click to enlarge)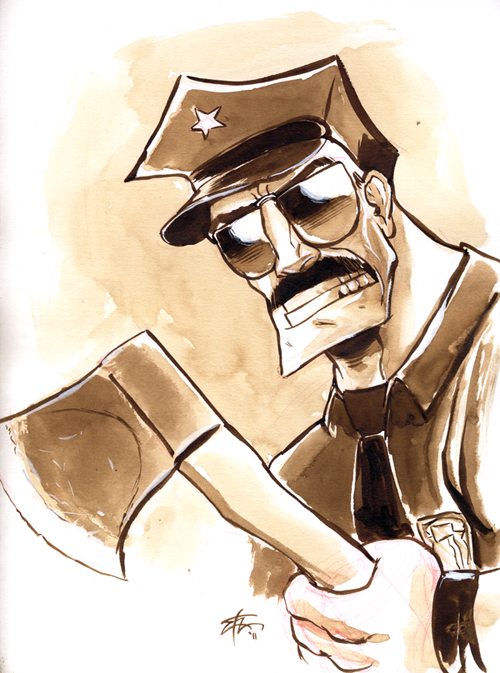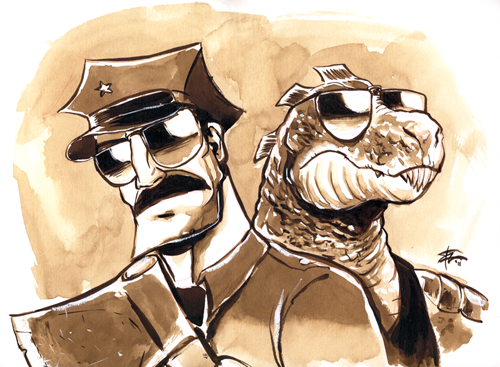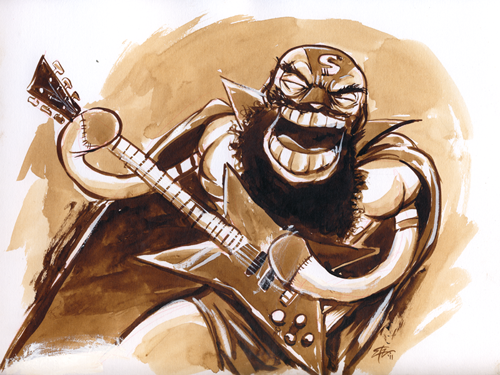 Obviously the walnut ink paintings are more work for me, so they cost a good amount more, but as of now, no one owns one of these.  It will be a pretty rare and special gift and I'll do you a custom one if you order it by November 25th.  In any case, one thing that happens when I do these sketches all in a marathon like this is they start getting really good because I get into a zone, so these will probably be even better then if you caught me at a convention (and I don't do Walnut Ink at cons!).  So please, make your Christmas better, make my Christmas better, and make my family's Christmas better.  Buy a commission!!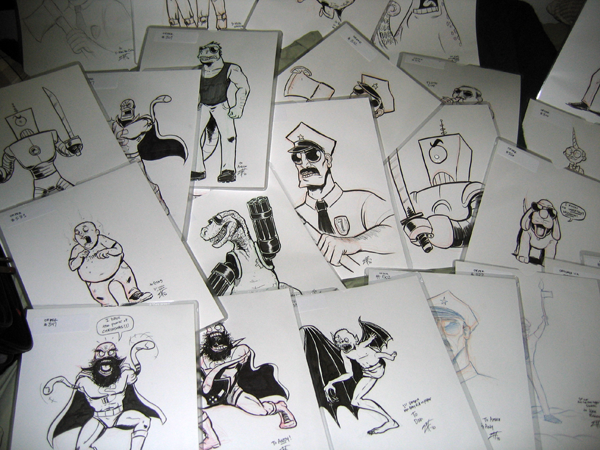 Also, if you did not already know it, Munchkin Axe Cop is in stores!  Check  out this review over at Wired.com.
That's it for now.  See you at Bearmageddon if you are following it. 
Ethan