I am now realizing that as I started selling these sketches… this is the first time Axe Cop characters have been drawn on paper.  If you are a collector type this is your chance to own the first ever on-paper drawing of these characters.
All of the comics are drawn digitally using a Wacom tablet, and I have never done concept art or sketches for any of the characters… I just make them up on the spot in the story, and since Axe Cop has never been printed, these sketches are literally the first time these characters will be on paper.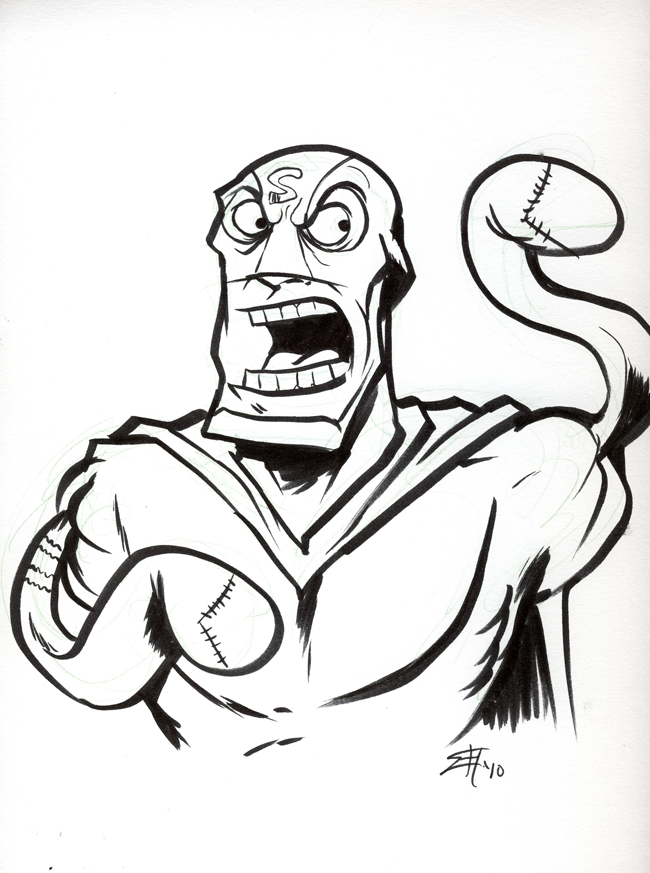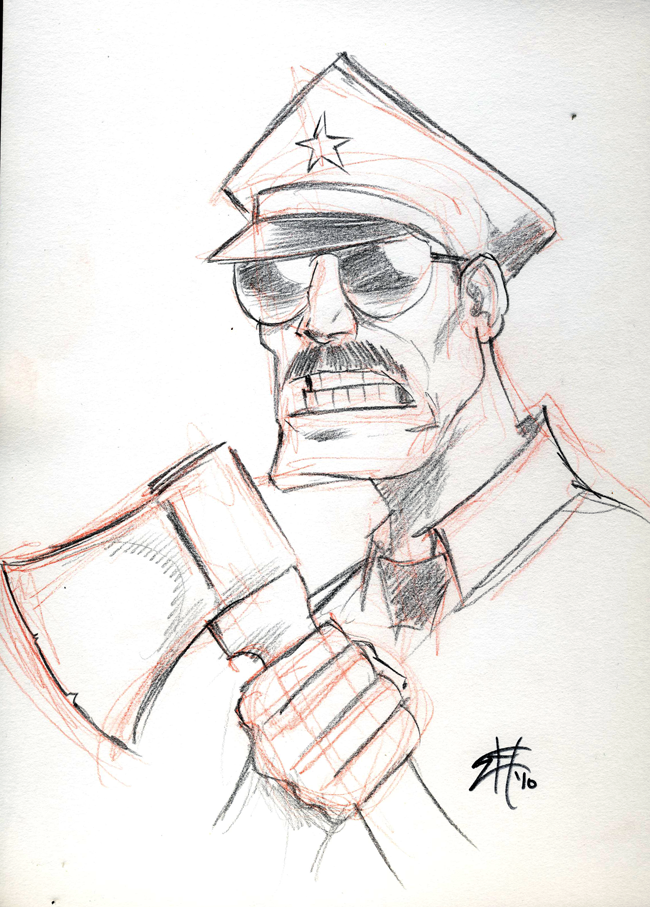 So far someone has ordered the first Axe Cop ever (pictured above), the first Uni-Man, and the first Wexter (he got in before I made the no T-Rex rule.  I can't be drawing people T-Rexes with machine gun arms at these prices, I'll go insane).  The rest of the orders have either been more of those or digital.  So if you are a fan of Flute Cop, Sockarang (the sketch above has not been claimed yet)… basically any of the characters besides the three mentioned, this is your chance to get the first "real" drawing of them.   It will be one of a kind in that sense, and I will write on it "first ever [character] on paper" by my signature.
Sketches are available in the AXE SHOP.  And thanks to all who have already ordered