I have a lot to report to you today, but first, here is today's episode of Ask Axe Cop… more fruit, and more killing. 

He actually had answered this question way back when he answered Ask Axe Cop #4, which this episode calls back to a lot.  I hadn't quite figured out how to present it until now, but I knew I really wanted to draw Axe Cop stealing banans from sleeping monkeys in the jungle.  That image alone was worth this episode for me.
Yesterday my good friend Doug TenNapel decided he wanted to go to Wizard World in Anaheim this weekend and invited me to share his booth.  According to him our booth is right by the main entrance so it will be hard to miss us.  I have a writing session with Malachai today at 1pm, but after that I will be headng down to join the fun, selling sketches, prints and posters.  This will be my first Axe Cop convention appearnace, so I hope to see you there! 

In other news, I wrote an article a while back for scrpt frenzy about being creative partners with my 6 year old brother and it is now up.  There is some really fun art in this article I did with Malachai and my sisters.  The big snail drawing is one of my favorite drawings and it is from some scribble Malachai drew on a page when he was 3.  The images at their site aren't very big, so here are thos images a little bigger (click to enlarge):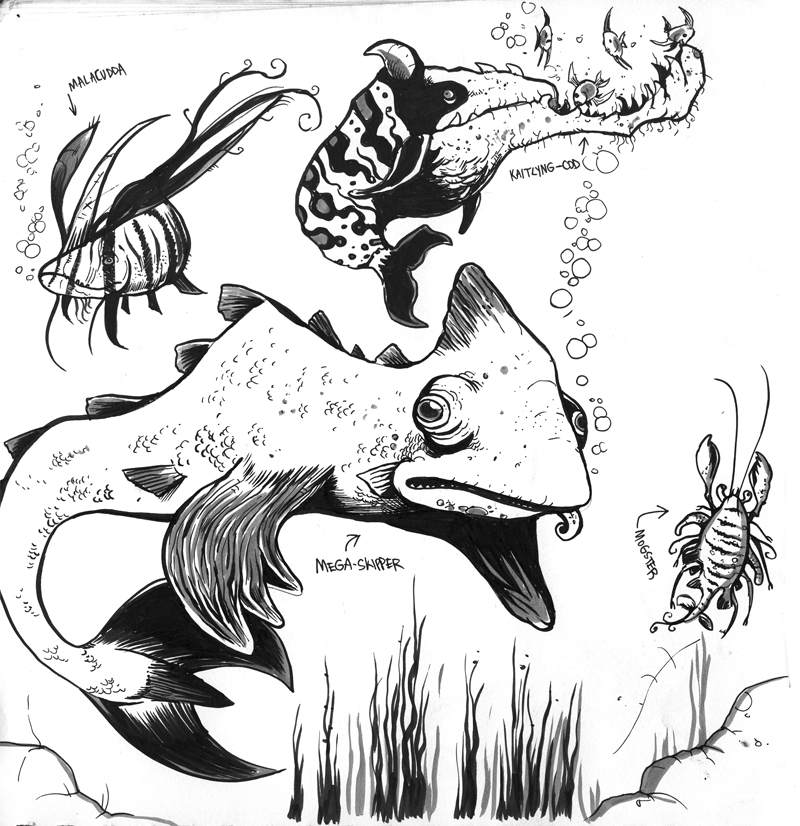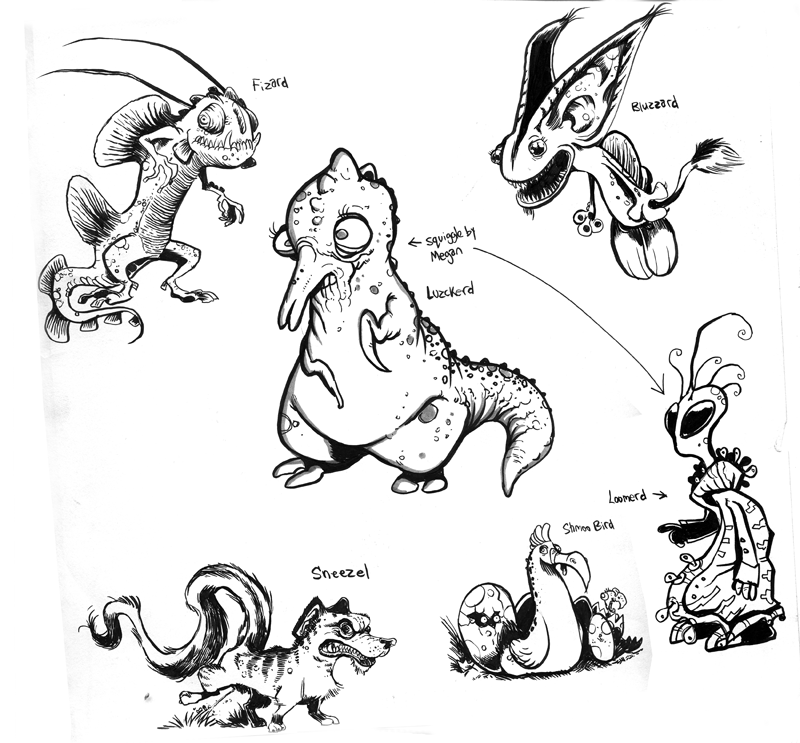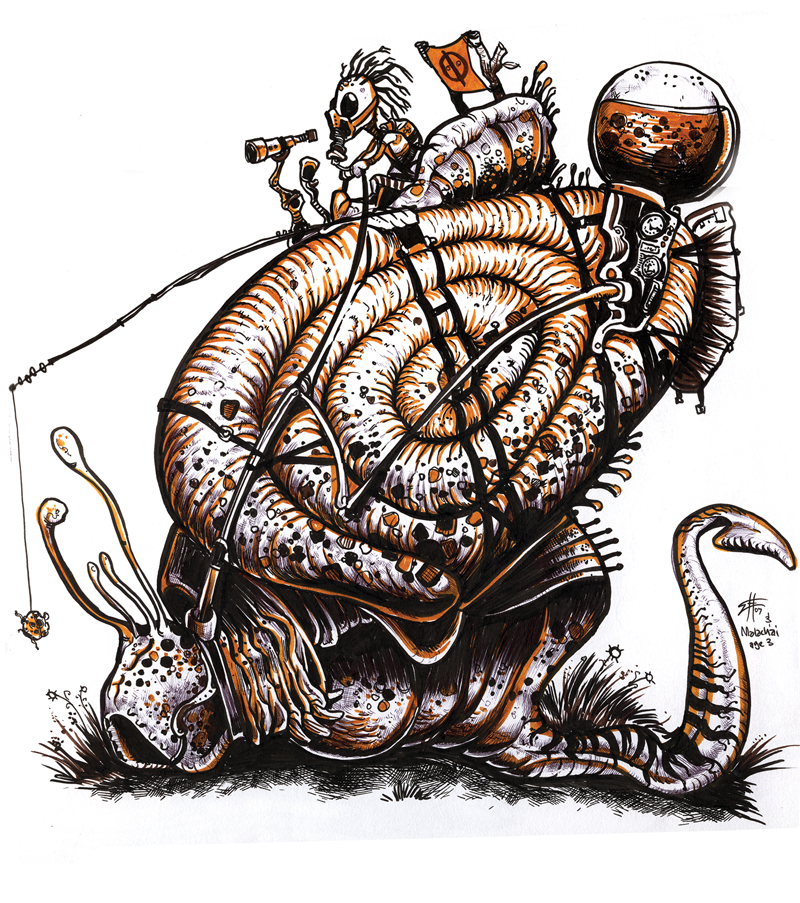 and… last and probably least, I updated my sketch blog yesterday after going to the zoo with my friend Jenny Goldberg.  If you like animal sketches, check it out!
Have an awesome weekend, I hope to see ytou in Anaheim!
Ethan