Yep, so in reality March just started, but in the comic March just ended.  This was not planned it just happened.  Why is Axe Cop's birthday March 6th anyway?  Well… that's Malachai's birthday, and today is that day.  Malachai is now 8 years old.  Please feel free to leave him a birthday message here if you have enjoyed Axe Cop over the just over two years we've been doing it.  Happy birthday, I love you little brother!!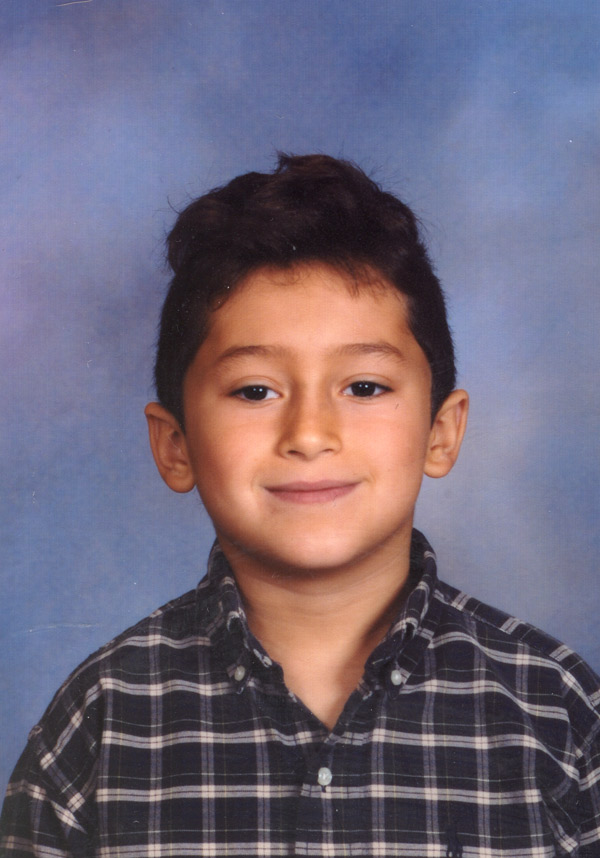 Also, I am going to be making these two pieces of art available on eBay today.  Probably in the evening around 7pm pacific time.  The auctions with their links will be poster at the Bearmageddon Auctions Page.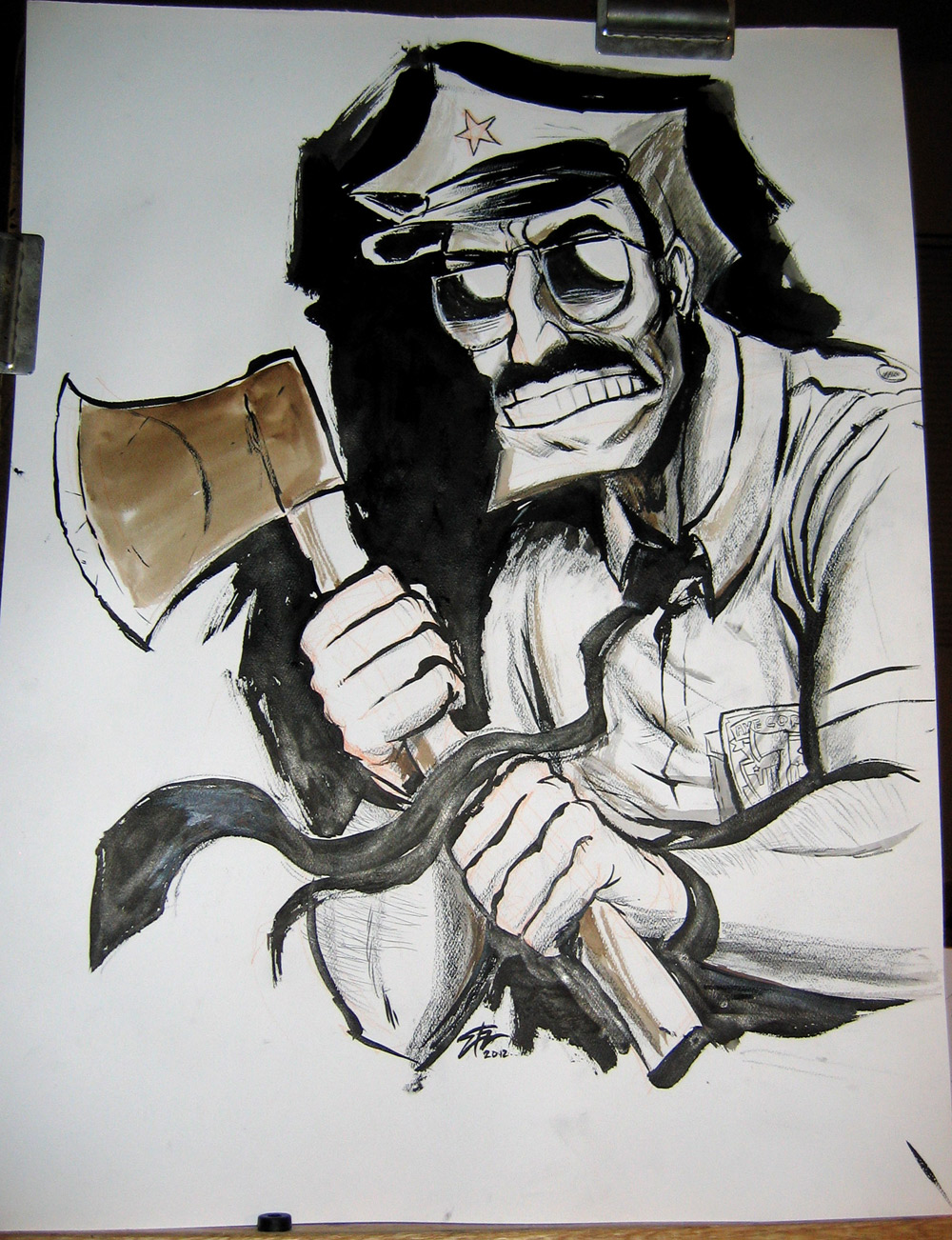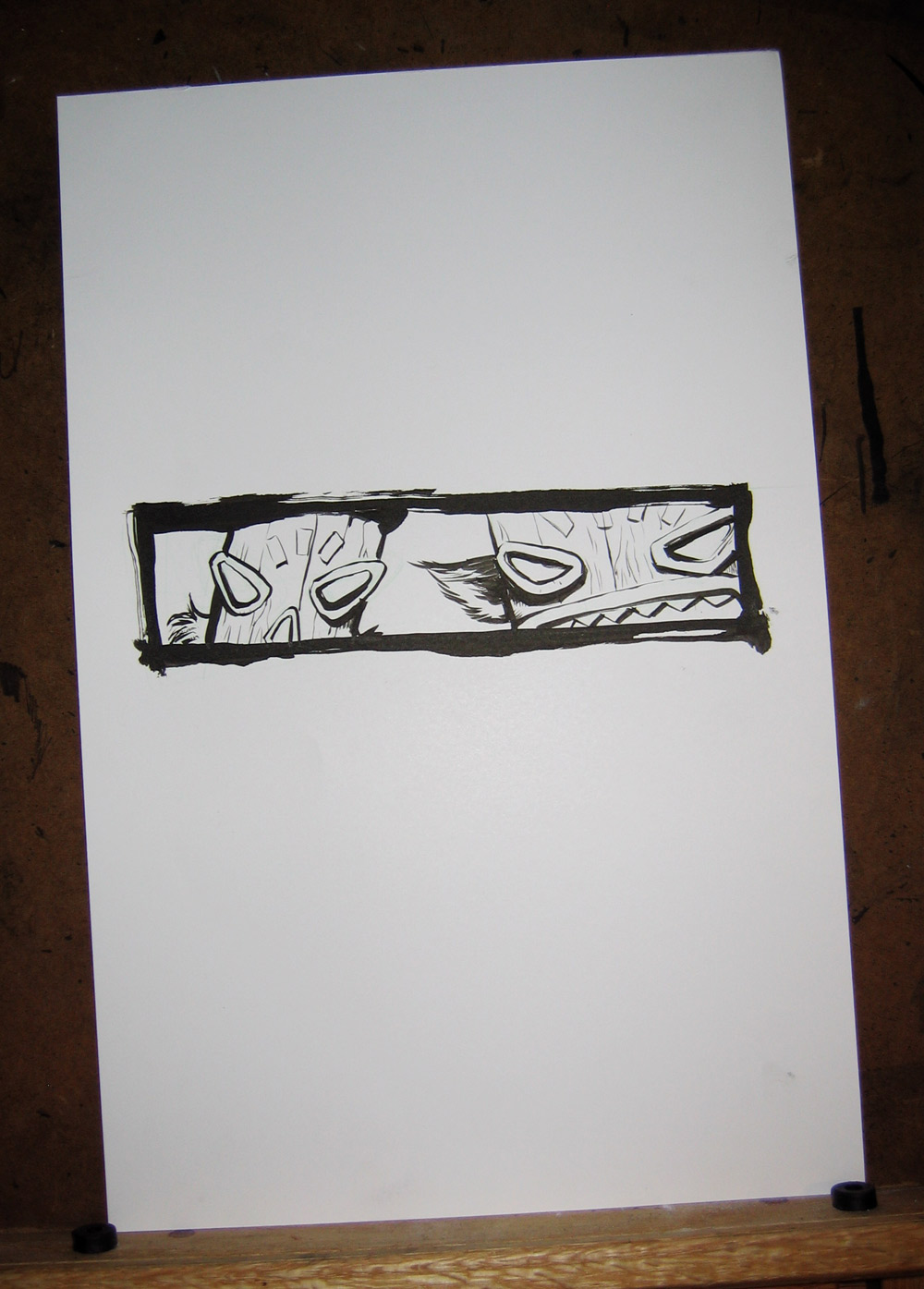 The second is the original middle panel from episode 130. 
Ethan