Hey there,
My friends Gregory Weidman and Kenny Champman did a four-page guest episode which I am running this week and next to help me get caught up.  It seems like in both web comics I am working on a major apocalypse is taking place and those kinds of things are a lot of work to draw.  Anyway, I apologize for another break in "the Dogs", but I need it!  Check out Greg and Kenny's comic the Ray Gun.
One of the coolest things I have ever seen is this Axe Cop cake made by an amazing Axe Cop fan/cake maker.  They had an Axe Cop themed party and went all out on this thing.  There are molded bad guy heads on this cake that are such minor bad guy characters I had to think for a second where they came from.  Really, really awesome.  And to make it all even more awesome, the robotic hands from in Axe Cop's face burst out of the cake holding a chocolate axe.  Here are a couple pics, but go to the site and check out the rest of the pics and the video they posted from the party,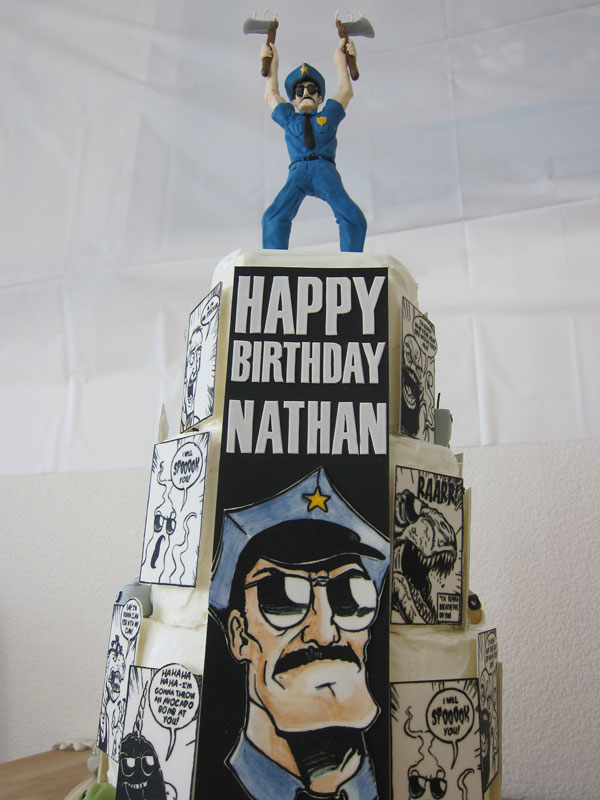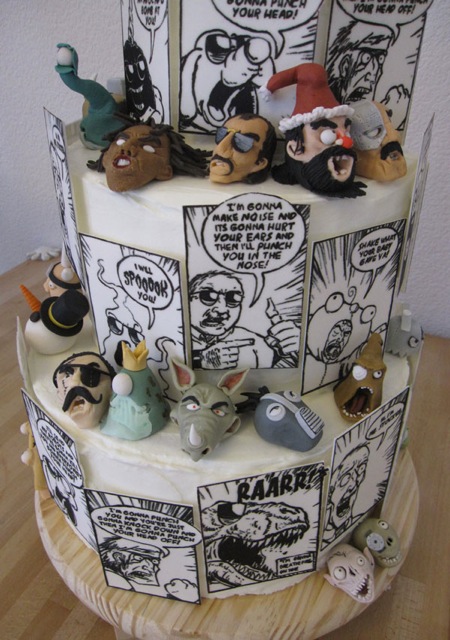 Also, here is a short interview I did over at Crimson Monkey.

There you have it.  Be here next week for part two of "Mean Mr. Tree Face".