This has been a popular question and it was about time we look at what Axe Land really looks like.  This easily could have been an entire book.  Malachai was ready to map out a theme park that could cover a planet.  I think we get the idea here though… you just add axes and dinosaurs to old theme park favorites like Splash Mountain and the Jurassic Park ride (which already had dinosaurs, so you make them into mummies too).
I don't think my wife generally keeps up to date on my posts, so I am going to take a chance here and post this link to an original piece by Doug TenNapel and me of Axe Cop teaming up with Earthworm Jim.  I want to use the money from this to put towards her birthday present.  It will help me be able to buy her something a little more spendy if I don't pull money directly out of our checking account.  The use of bonus funds alone will be a gift to her, as she is very frugal, which is one of the many great things about her.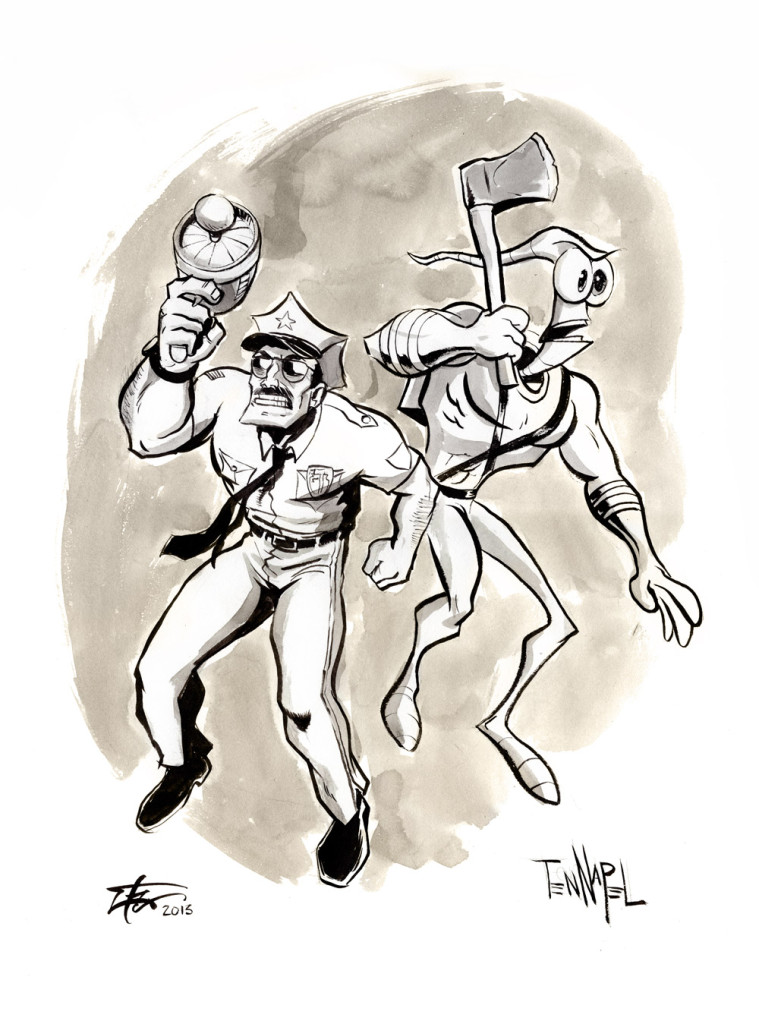 I sold 100 of these as prints with a bit of color added.  This is the actual original drawing by Doug and me.  As far as I know, this is the only drawing we have ever drawn together.
Ethan