What a week!!! Sunday night, the Axe Cop TV show aired for the first time ever on FOX, and 2.6 million people watched Axey help Bat Warthog Man find his stolen friends. If you missed the episode, watch it now online!  And make a GIF.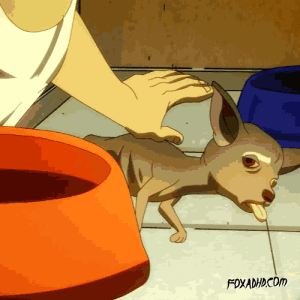 Comic Con was insane.  Here are a few highlights…
–ADHD panel footage where I sat among celebrities and talked about Axe Cop  (look in related videos for additional snippets)
-This: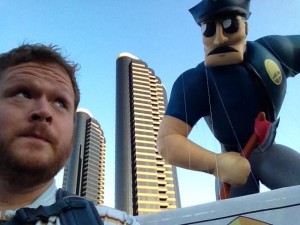 more on that here.
-the Axe Cop panel was probably our best yet.  Malachai was on fire as usual, Mike Nelson of MST3K/Riff Trax moderated, Ken Marino (Flute Cop) joined us, as did Matt Silverstein and Dave Jeser (writers) and Ben Jones (creative producer) as well as a special appearance by the real Ralph Wrinkles.  Here is a play by play of the panel from Bleeding Cool.
I feel like I could report all day on what has been going on, but suffice it to say things are happening.  Malachai and the family just headed home after coming down here for Comic Con.
The new site continues to come together, but bugs are still being worked out, so bear with us.  Notice an issue?  Let us know.  This site is so much easier to update!!!
Ethan